Natterbox chosen as mmadigital's new enquiry capture service
mmadigital are excited to announce that it has selected Natterbox, a leading provider of voice and cloud services, to improve its customer journey and speed up the delivery of leads that it generates for its clients.
Natterbox will enable mmadigital to integrate voice & cloud tools into our digital customer communications and link these processes with Salesforce CRM system, allowing conversations to be captured and used, ensuring optimal customer experience.
mmadigital contact centre manager, Alex McQuarrie says "This will transform the way the contact centre currently operates and how we engage with clients. It will also deliver innovative customer contact, increase productivity and best of all support increased growth."
Due to the high volume of inbound calls mmadigital receives from consumers each day, alongside increased competition in the market and growing cost of generating inbound leads, we needed to implement a technology solution that enabled us to follow up with enquiries as quickly as possible, while ensuring that callers receive a seamless customer experience.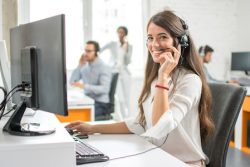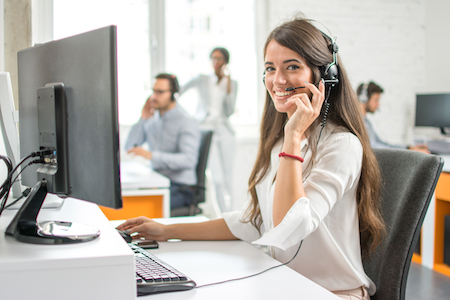 mmadigital selected Natterbox following a competitive pitch process and will roll out the full range of Natterbox's services, offering customers a new connected journey. By implementing Natterbox's solutions, we hope to gain a competitive advantage, notably by new leads being seamlessly assigned to an agent; alerting agents to which of our consumer brands the customer is calling so they can personalise how they answer the call; the ability to have new leads automatically added to a 'dial list' and customers being able to request a call back if on hold. It will also give us a more detailed visibility of performance via the reporting functions, as well as the ability to scale up our contact centre operations as required.
mmadigital CEO, Dez Derry, commented: "We're operating in a fiercely competitive market, which makes our response time critical. By integrating Natterbox's services, we will be able to contact leads quicker, while providing a more personalised customer experience.
"As a technology-led company, we were looking for a partner that championed innovation and had the ability to tailor solutions to our exact requirements – in Natterbox we found that. Like us, Natterbox is a fast-growing tech business so we share many of the same values and they understand the way we want to operate. I look forward to working with the Natterbox team and enhancing our offering with its services."
Neil Hammerton, CEO and Co-founder, Natterbox said: "We're thrilled to work with mmadigital and support its ambitious growth plan moving forward. At Natterbox, we understand the challenge of being a disruptor that is using technology to shake-up a market that has traditionally been monopolised by only a few players. By integrating our technology, mmadigital will lower customer acquisition costs making this sort of lead generation activity accessible and affordable for legal firms both large and small."
About Natterbox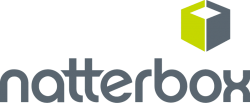 Natterbox launched in 2010 to solve business telephony issues and bring voice into the digitised customer experience through a global cloud PBX service that captures and integrates voice into customer processes. Over 500 organisations around the world rely on Natterbox to set new standards in customer experience, drive measurable increases in sales efficiency, competitive advantage and organisational success. Customers include Groupon and Legal & General.