LASPO compliant marketing collective page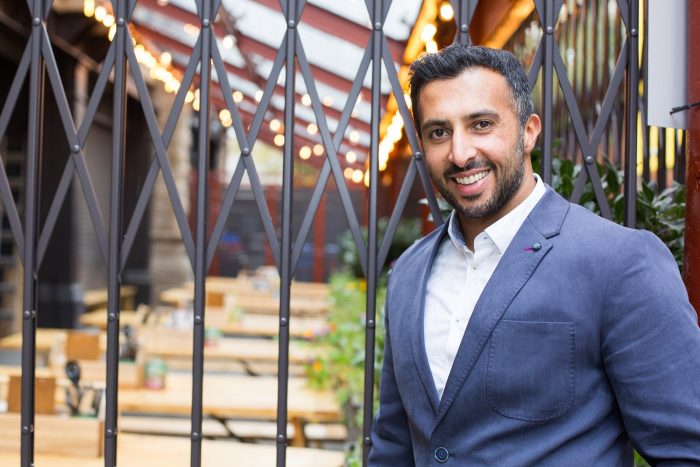 Often making an injury claim, whether personal injury, medical negligence or industrial disease, can be a very distressing time and for an individual who is not familiar with the legal process they may not know where to turn to access assistance.
A claimant usually turns to the internet, whether a search engine or social media, or other communication channels to find out what help and financial recourse they can obtain.
Many firms do not have sufficient marketing budget and/or provide the right information to help an individual in their urgent time of need, and that is where using an expert customer acquisition business who specialises in legal enquiry generation, like mmadigital, can help.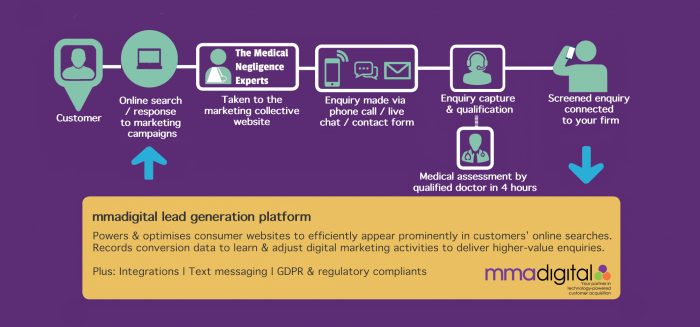 We offer what is called a 'marketing collective' model, where panel firms pool their modest marketing budgets with other firms throughout the country, in order for mmadigital to use the critical mass to allow member firms to compete directly with the largest legal advertisers in the market.
mmadigital owns several lead generation brands in the market that claimants engage with, then through an in-house enquiry capture & qualification team, screen each of these in-bound enquiries and transfers them to panel firms.
Each firm that subscribes to the marketing collective panel pays proportionately the same marketing fee as the other network members and each receives proportionately an even share of the enquiries generated.
Panel firms receive claimant contact and injury details (obtained through the vetting process) via an online secure Portal, and can use this when the enquiry is transferred to them as a hotkey call transfer – which helps with the seamless 'client journey' we offer.

mmadigital's sister company, National Injury Claimline, is the legal entity that law firms contract with in order to receive injury-related claims. National Injury Claimline was previously regulated by the Claims Management Regulator (CMR), and since powers have been transferred, the Financial Conduct Authority (FCA). Listed on the FCA Register with number FRN837834.
Our model is a true marketing collective, where panel firms pay a marketing fee and receive a share of the enquiries we generate, i.e. they are not paying per lead – which falls under the 'LASPO' referral fee ban. In order to ensure compliance with the Legal Aid, Sentencing and Punishment of Offenders Act 2012 (LASPO), and provide comfort to our panel members, we undertook an independent audit of the model by a team with significant SRA and FCA compliance experience which confirmed the validity of the model.
Discuss your requirements with one of our friendly experts.