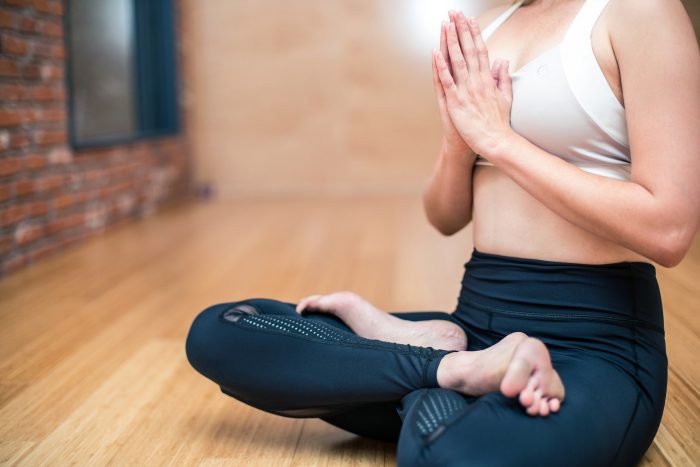 World Wellbeing Week: An Interview with mmadigital's Wellbeing Sponsor
This week is World Wellbeing Week. World Wellbeing Week is a yearly event that Wellbeing World run. They created World Wellbeing Week three years ago in Jersey. The aims of World Wellbeing Week are to promote health, happiness, and inspiration for all. At mmadigital, wellbeing has been a big focus recently, and to mark World Wellbeing Week, we interviewed our wellbeing sponsor, Amber.
How do you feel about being our wellbeing sponsor?
Mental health awareness and Positive well-being is something very close to my heart, even more so now as we see the figures rapidly rising on work related stress throughout the UK. I feel very fortunate to be given an opportunity to raise awareness of mental health throughout mmadigital. In time I hope to reduce the stigma around mental health and be able to offer support to my colleagues.
What does wellbeing mean to you?
Wellbeing to me is being happy, healthy, and comfortable in both our physical and mental health. It's about finding a balance in different areas of our life where we feel good about ourselves and how we are doing individually or in relationships. For my wellbeing I focus on eating good foods (10 a day), having a good work life balance to socialise with friends and family, and to be able to take time out every day to be present in the moment through meditation and physical exercise.
What are your ideas/goals for wellbeing at mmadigital?
My aim is to bring in an EAP (Employee Assist Program) to assist our employees with personal problems and/or work-related problems that may impact their job performance, health, mental and emotional well-being.
I would also like to bring in:
Staff perks/Discounts/Cash back rewards
Mindful Mondays- where employees will be able to take time away from their day-to-day tasks to take part in meditations and become present in the moment.
Charity events- as helping others, making a difference, and raising money for a good cause can give you a real boost.
Duvet/Well-being days- if employees feel they require a day off to focus on their mental health they have several allocated days without having to take a sick day or be penalised.
More plants around the office for cleaner air.
What do you think are the most important benefits of wellbeing?
The most important benefit of having positive wellbeing is it allows us to create encouraging working environments where individuals can thrive. It will increase job satisfaction, morale, performance, and productivity. This will then allow us to build and maintain positive relationships with colleagues and managers. Wellbeing also teaches us to become more resilient, reducing stress which lowers our chances of developing physical health issues and chronic illnesses.
Finally, how will you personally be spending World Wellbeing Week?
I am spending my World Wellbeing Week on annual leave. On my annual leave, I am spending the week catching up with family and friends and having a little break away from the city in the countryside enjoying nature and the fresh air. I am also planning on taking my dog Sonny on plenty of walks.
For more information about World Wellbeing Week, visit the Wellbeing World website.