The UK's ideal lawyer revealed
Consumers would prefer Obama over Blair as their lawyer and confidence and commitment rank as top traits
Barack Obama would be a popular choice as a lawyer by UK consumers, while Tony Blair would be the least favourable, according to new research. We commissioned a survey and sought the opinions of over 500 people who have used or considered using legal services using independent research group Sapio.
Barack Obama came top of the list of famous faces consumers would choose as their lawyer with 30% of the votes. Nelson Mandela and Hilary Clinton were also popular choices, attracting 10% of the votes each. Contrastingly, when asked to identify who they'd least like to have as their lawyer, former prime minister Tony Blair received the most votes with 17%. These results appear to be reflective of public perception: YouGov Ratings currently lists a 72% positive opinion for Barack Obama, compared to just 18% for Tony Blair.
When asked what traits they would expect from a lawyer, almost a quarter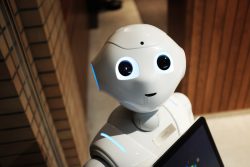 of respondents answered 'confident and committed' (24%), while 18% chose 'helpful and capable'. However, there appears to be a disconnect between the personality and characteristics UK consumers want from a lawyer, and the traits they actually associate them with. One in five are likely to affiliate lawyers as being arrogant and obnoxious, while 12% would associate them as being 'dishonest and sneaky' and 'picky and finicky'.
Due to the legal sector increasingly embracing artificial intelligence, it's thought that the era of robot lawyers could not be far off. Many respondents were in agreement that robots could make a preferable alternative for accessing legal services because of their 24/7 availability (39%), 'accuracy and speed' (33%). Yet it looks like the legal sector needn't worry just yet, as nearly half (46%) believe that a robot's lack of emotion, empathy and personality would present a challenge.
Commenting on the research, Dez Derry, CEO at mmadigital commented, "The research highlights interesting findings around what UK consumers look for when selecting a lawyer, and the traits they generally associate lawyers with. As respondents identified cost and time as two concerning factors when working with lawyers, it could be a lack of transparency or understanding around what's involved in the legal process that's causing this. However, UK consumers do have access to free services to assess their legal situation before deciding whether or not to formally instruct a lawyer, which can save them a lot of time, hassle and money in the long run."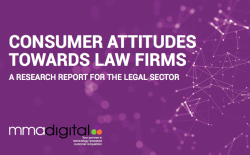 Receive your free copy of the full research report here: https://www.mmadigital.co.uk/download-your-copy-of-the-research-report/ and find out how we can support your customer acquisition strategy.
About the research
This research was conducted by independent market research agency Sapio and polled the views of over 500 respondents who have used or have considered using legal services.