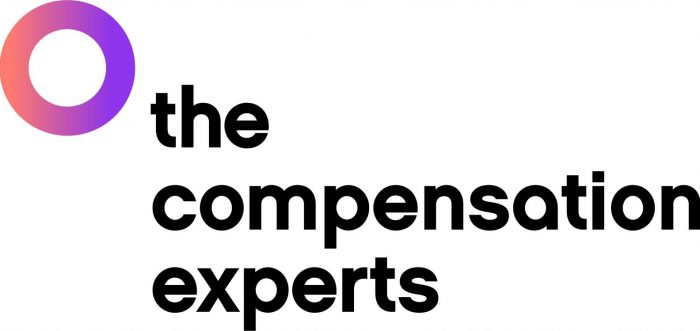 The New Website for The Compensation Experts is Here
The new website for The Compensation Experts is now live after months of work and investment. This website refresh has been an ongoing project on two of our consumer facing brands and the end product is now here.
This brand refresh will help us to deliver a much smoother customer journey and will help us to deliver even more high-quality leads to our panel of law firms. As with the other brand refreshes we have done, we worked with agencies to make sure our vision came to life in the way we wanted it to.
The New Website for The Compensation Experts
As with the other brand websites, we wanted to give the new The Compensation Experts website a cleaner, more visually striking look. This will improve the customer's experience on the website and will encourage them to click and convert more readily. We used a simple but effective colour palette that can also be seen in our other websites to create a cohesive look for our brands.
The clickable elements are more prominent for easier navigation and to reduce the thinking time of the user, therefore converting more enquiries into leads. This investment was important as we want the customers to have the best experience in choosing The Compensation Experts to help with their claim.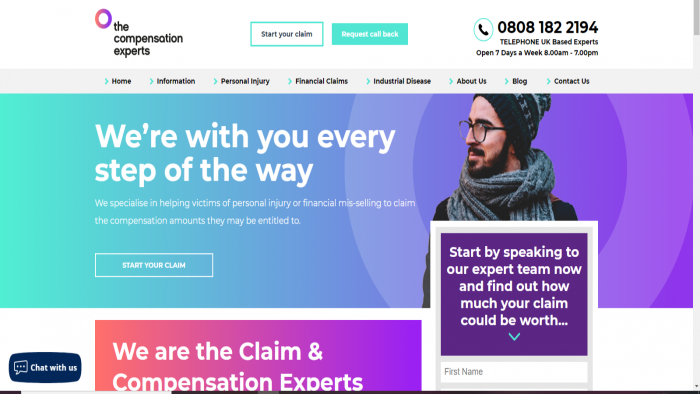 Another focus with the new website is technology. We pride ourselves on using the most cutting-edge technology in all that we do, this gives us an edge on our competitors and ensures we are market leaders.
One of our main focuses for the new site is using speedier pages by ensuring the theme is built in a bespoke fashion. By doing this we can take advantage of using a content management system while also keeping the download of code to display the site to a minimum. We know that speed is a large factor in Google's ranking algorithm alongside mobile and we have created a site that allows ease of use for mobile users by allowing the click targets to be clearer.
We have taken steps to ensure that our existing technology, such as chatbots, work well within the site. This keeps the customer journey as smooth as possible, and it means that we can help as many people as possible with their claims.
How this can help your law firm
Here at mmadigital, we ultimately want to help as many people as we can. That is why we invest in new technology and modern design when we refresh our brands. The new life that our new website will breathe into the brand will help us deliver more high-quality leads to your law firm. We will do this through the user experience we have created and the use of technology and design. Contact us today to book a demo of our lead generation platform and see how we can help your law firm get the highest number of the best quality cases in the market.