The benefits of flexible working for employees in your business
In the UK 54% of workers currently have the option to operate outside of typical nine-to-five office hours – a whopping increase of 44.5% since 1999 (CIPD UK Working Lives 2019).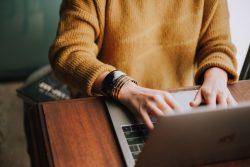 Different sectors are much more likely to offer flexible working to their employees than others for instance; 84% of employees in the technology sector are offered flexible working with the worst sectors for flexible working being Charity, Manufacturing and Professional Services (Smarter Working Initiative 2019).
The increase of flexible working in the UK can be attributed to the development and influence of technology, allowing for remote working via advances such as wi-fi, telecommunicating services and mobile devices. This has allowed businesses to communicate across the globe anywhere and at any time which has forced the workforce to adapt and be able to do the same.
Changing lifestyles has greatly affected the workforce too, with the majority of couples working full time hours and work life balance becoming increasingly difficult to manage. People are also retiring later and looking after older parents. This is leading to a demand for employers to be more flexible and allow employees to have more control over managing their own time. According to Aviva, one in four UK workers have quit roles for great flexibility in 2019, the equivalent of more than 7 million UK workers.
Flexible working can be very beneficial for both the employee and the employer for instance;
Employees have more flexibility to meet family needs and personal obligations. Even for simple things such as doctors' appointments.
The employee commute can be reduced by providing remote working opportunities for the days and hours an employee isn't required in the office. This can reduce stress and the amount of time an employee is stuck in traffic, saving both money and time.
Flexible working can empower your employees and boost morale in the workplace by increasing the feeling of control over personal life and work schedules. This can also reduce potential burnout allowing employees to take a break when they need it.
Employee childcare – This is perhaps one of the biggest benefits of flexible working for a young work force. Not only can flexible working allow an employee to fit their time around childcare needs it can also reduce their personal costs. 49% of women and 42% of men have felt uncomfortable talking about essential duties such as school pick-ups, carer responsibilities or health appointments (Aviva 2019).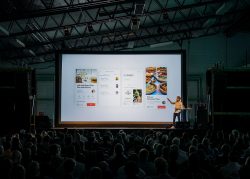 Commenting on the CIPD UK Working Lives 2019 analysis, Ann Swain, Chief Executive of APSCo, said: "It's great to see that employees are being offered greater flexibility and autonomy over their own work. This certainly is a step in the right direction in ensuring that the workforce is motivated and engaged in meaningful work. The advancements of technology over the past 20 years have no doubt played a significant part in making this possible. The collaborative software now available means that team members can communicate and work remotely with ease." (theHRDirector 2019)
However, there can be downsides to flexible working or remote working if not managed or implemented correctly for instance, employees can often find it difficult to communicate effectively with office-based staff if telecommunication technology is not in place or staff are under-trained to use the software available. Employers are also sometimes unable to provide the same level of supervision for remote staff compared to office staff which could see divisions drawn between staff relations. Remote staff may also feel under supported or office-based staff could develop feelings of unfairness if flexibility is only offered to certain staff.
It is therefore important to have the policies and technology in place to be able to support and manage flexible working within the workplace. Aviva's study also revealed that "more than a third of workers (35%) wouldn't be comfortable asking their employer for greater flexibility in their current roles". So, remember to review your current process to see if there is an opportunity for flexible or remote working that can improve an employee's output.
How can you help employees who work remotely?
Provide equipment such as a laptop or tablet that allows connection to your shared company files and software to complete their role. Ensure any equipment provided is up to date and scheduled for updates in line with office equipment.
Invest in telecommunication services such as Skype, Google Hangouts and Go-To-Meeting, this will allow you to conduct virtual meetings in any location.
Help them get set-up at home; do they have a suitable working space i.e. desk or access to internet?
Set up an Employee Assistance Programme which supports remote working employees and is tailored to their needs. This will help you to spot any irregularities or if an employee is struggling.
As technology continues to advance the way we communicate, could your business benefit from a flexible working policy? Find out how mmadigital can help your business growth today.