Stay ahead of the COVID-19 curve: What can your business do right now!
As Coronavirus (COVID-19) continues to dominate the news headlines and the UK Government begins taking action to mitigate the implications on businesses, how can you continue operating and attracting new clients?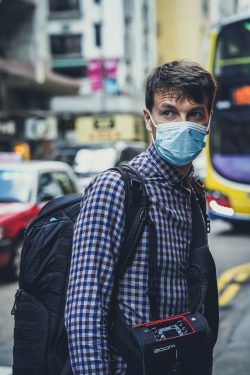 With the UK Government now advising citizens on social distancing and many small businesses looking at huge losses due to market uncertainty, the economy can seem very daunting for businesses trying to plan for the Coronavirus outbreak. However, there are a number of things businesses can do to protect their staff and clients while continuing to operate. 
Responding to the Market
The Government will continue to comment and advise the best course of action, so it is important to stay up–to–date with current news and NHS guidelines. This may mean your business has to react quickly to fast–paced decisions.  
The Government is aiming to help as many businesses and UK citizens as possible through new measures such as adjusting the statutory sick pay and a business rescue package. However, Partners, Directors and business owners should create a plan specific to their business, which can be implemented quickly and have the resources in place to ensure a smooth process. Implementing early precautions can help your business in the long–run by reducing any spread of infection amongst your staff and customers. 
Remember, many of your customers may have been advised to self-isolate at home so it's important to adapt your communication methods to reach these individuals. Social media can be a great way to stay in touch and keep your customers updated of any changing activities or to simply reassure them that you are open for business as usual.  
Continuing to attract new customers may seem like a daunting task on top of ensuring business continuity for existing customers, the key is reassuring people that you are continuing to operate which will help you to become a trusted brand they can buy into. 
Are you resource ready?
A large demographic workforce can be very advantageous as it will allow you to continue operating even if some people fall sick. Although a young workforce is less likely to be sick, they may need to think about childcare requirements. It is important to be flexible at this time and ensure you have enough staff to complete daily activities. You may be required to scale back certain resources to remain financially stable, therefore review your current projects and activities to create more focused priorities.  
The 
o
ffice
For onsite staff and visitors, suitable precautions will need to be taken to ensure the wellbeing of everyone entering the building including increased access to hand sanitiser and cleaning routines. Many industries such as airlines and commercial vehicle suppliers are undertaking a 'deep clean' which will allow healthy staff to continue working once complete.  
After staff feedback, mmadigital installed accessible hand sanitisers at all entrances and exits of the building before the outbreak, which has reduced the potential of the virus spreading if brought into the office. We also implement a clear desk policy to minimise unnecessary items on staff desks and keep everything as clean as possible during working hours. 
Are you digitally ready?
Many businesses have undertaken a large digital transformation in the past 10 years, bringing software and services up to speed with the latest technology. During this time, when flexible working may become compulsory, businesses can take advantage of these tools and software already in place that will allow staff to work efficiently at home and continue communicating with clients. See our other article on flexible working. 
At mmadigital, we have already implemented a number of technological tools and solutions to ensure our business is always up and running for staff and clients including: 
S

ystems and services to allow staff to work from home if required

 such as

 ready to go

 laptops, portable headphones 

and wi-fi connect

ed systems

. 

 

Online collaborative services like Microsoft 

T

eams

 to allow projects and activities 

to continue

 without 

disruption

.

 

Cloud-based software

 to securely access data 

and continue our usual activities

 i.e. 

N

atterbox

 Cloud Solutions

 & 

S

alesforce

 CRM

 

allowing

 us to continue answering and transferring

 

enquiries

 to our panel members.

 

Digital access for 

our

 customer

s

 using our online

 Lead Management Portal

 

that

 

allows 

panel members to access their leads and enquiries

 24/7

.

 

Online meeting services 

such as

 GoToMeeting 

allowing us to undertake online demos and meetings with 

current and potential customers

 as normal

.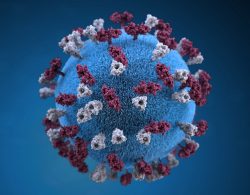 Digital capability is a huge advantage for businesses who should ensure systems & software are kept up–to–date and have IT guidance easily available for anyone struggling. For small to medium sized businesses, we recommend nominating a single person to manage any I.T. related issues (with a backup of course!) for home-based users, so all end users know who to contact during this period. 
It will be important to react quickly to changing circumstances while ensuring you fulfil your services to current customers and staff. If you are worried or believe you have contracted COVID-19, then please follow NHS guidance and your own internal company policy to protect the wellbeing of staff, visitors, clients, yourself and the wider public.