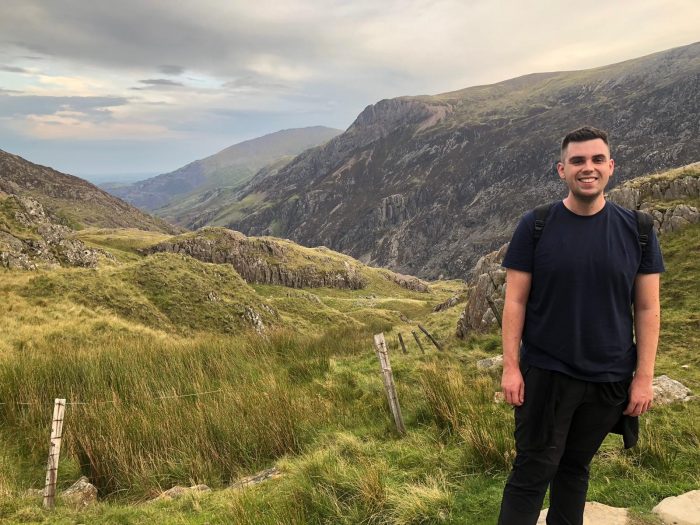 Staff Spotlight: Robbie Coppack
What is your role at mmadigital?
Paid Social Executive
What does your average day look like/main responsibilities?
Day to day, my main responsibility is to review and analyse the performance of our paid social campaigns that we run for our consumer facing websites. This includes budget management and researching new ideas to promote campaigns across our channels.
I work closely with the senior marketing manager, Jonny Corris, and head of lead generation growth, Dan Clode, to discuss monitoring and improving spend and performance, while I also speak regularly with the contact centre staff to check that the quality of leads we're getting are top quality
How did you get into your role?
I have a degree in business and media, and part of the course covered paid social which I really enjoyed. I'm very organised and understand social trends which is obviously perfect for my role.
What is the favourite project or role you've worked on?
I have just finalised a report for the mmadigital board of directors. Paid social campaigns have been performing really well over the last 12 months and I had to produce an overview of all the work I've done and why social has been so effective in generating enquiries. It gave me an opportunity to review all the highlights, prove myself even more to senior team members, and work with a bigger budget moving forward.
Where are we most like to find you outside of work?
Either at Turf Moor watching Burnley FC or sitting at home, mostly watching football! I've been a Burnley supporter since I was born, and I've had a season ticket since 1998/99 season. Football is a huge sense of escapism for me.
Tell us something we'd never guess about you!?
I'm a very pragmatic spender. I save money and spend very little on myself. I'm always thinking about the future, and how I can put my valuable savings to good use. I even have a financial advisor to help me invest money properly every month, so I'll hopefully be well prepared for retirement. Just another 30-35 years to go…
(Photo taken at Mt Snowdon)