Share the love this Valentine's Day: Find connections on LinkedIn
Whether your single or in a relationship there's always someone new to connect with on LinkedIn…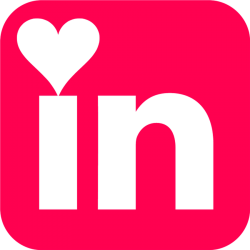 In 2019, 260 million people logged into LinkedIn each month with 40% of active users signing into LinkedIn daily (Foundation Inc 2020). That's 203 million more active users globally than the popular dating app, Tinder (Business of Apps 2019)!
So why is LinkedIn the place to be to connect with like minded business people and self-promote?
Well for starters, of the 630 million users signed up to LinkedIn, 45% are in upper management allowing you to target decision makers across a range of sectors and countries (LinkedIn 2019). There are also 30 million companies with LinkedIn profiles (Hootsuite 2019) who are ready to connect and start a conversation.
Hubspot reported that LinkedIn is 277% more effective at generating leads than Facebook & Twitter (Hubspot 2019). However, a LinkedIn user spends an average of 10 mins on the site daily, visiting only 8.5 pages (Business of Apps 2019) which is not a lot of time to catch a user's attention. But don't worry there are a number of things you can do to attract new business, increase connection and share your content.
Look your best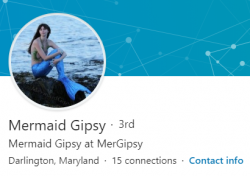 Start off by selecting an appropriate profile image of yourself. An image that represents your professional profile is best, therefore a suit & tie is most suitable for a law firm but not if you are a professional mermaid – these are real! Try to select an image from your head to your shoulders that only contains you, as this is often the first thing people will see when selecting your profile.
Time to shine with your Headline
In an addition to your profile image, LinkedIn also gives you the opportunity to create a headline. This often defaults as your current workplace position, but it can be very beneficial to edit as it will appear on every post you make and any comments you submit. For instance a Medical Negligence Lawyer may adjust theirs to 'Solicitor specialising in Medical Negligence, providing access to justice for UK claimants' or if you are involved in a number of areas something like, 'Medical Negligence Solicitor | AvMA accredited | Headway representative | Specialising in Brain Injury'. The more information you can add, the easier it is for a potential lead to get a quick overview of who you are and what you do.
More fish in the sea so get a bigger net
LinkedIn works by using a network of your contacts and extended connections which is based on how closely you are connected with an individual, for instance a contact who you know personally would be considered a 1st degree contact and a 2nd degree contact could be someone you met at a networking event or a colleague.
You can add connections by sending an invitation or using LinkedIn's 'Find Nearby' Bluetooth function for quick connecting when out & about at networking events.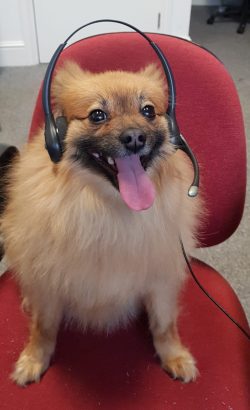 But should you connect with every Tom, Dick and Harry who appears on your feed? LinkedIn is all about connecting and sharing information however, the platform still needs to work for you as an individual and a business – therefore connecting to a dog groomer in India may not be the most suitable connection.
If you manage a company page, you can also invite your connections to the page allowing your business to share content with your connections. Visit your company page to select users you'd like to share the page with. *If you currently hide your connections from other users, this function will be unavailable.
Stand out from the crowd
When you share content or comment on a post, your 1st degree contacts will be able to see this content. The more engagements the content receives, the wider LinkedIn will release it to your net of connections and further. Engagements include using LinkedIn reactions, sharing or commenting on a post. Comments and reactions are more powerful than shares as you can track impressions more accurately and the content stays tied directly with your profile.
Posting engaging content frequently can help to rank your content higher too as you will be considered an 'influencer' which means LinkedIn will prioritise your content to be seen by your connections.
Creating relevant content can depend entirely on your connections & target audience and should always relate to your business, profession or workplace. Be creative with your content! A post with a picture about a golf course can be very uninspiring but explaining that you are currently with a client at a charity golf day for the business is much more exciting. This also gives you an opportunity to tag in your current connections or people on the day to share the post with their connections.
Picture and video posts can be more visually captivating too. Remember LinkedIn users are only online for an average of 10mins daily therefore your content needs to be eye catching. Video posts are 5 times more likely to get comments (Hootsuite 2019) so try to experiment with the media.
Remember you're a professional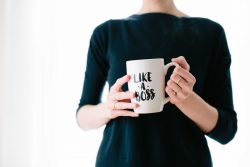 LinkedIn offers a number of features to highlight you as a professional such as articles and groups – to really show off who you are.
LinkedIn articles can be hard work as each article needs to be between 1500 – 2000 words to really make an impact but it gives you an opportunity to comment on your industry, trends or things you find personally interesting. Tom Popomaronis a Leadership Contributor at CNBC & Entrepreneur Magazine comments "This is your voice, and it can be incredibly rewarding just to be heard. To really get a return on your investment, though, the content needs to be good (or not bad)."
Groups on the other hand, allow you to converse with other industry professionals and share your knowledge in a forum. This can allow you to be more flexible with your time and respond to things that interest you most.
If you haven't done so already, jump on LinkedIn today and start growing your network. You never know who you might connect with for that next big opportunity. Share the love today.