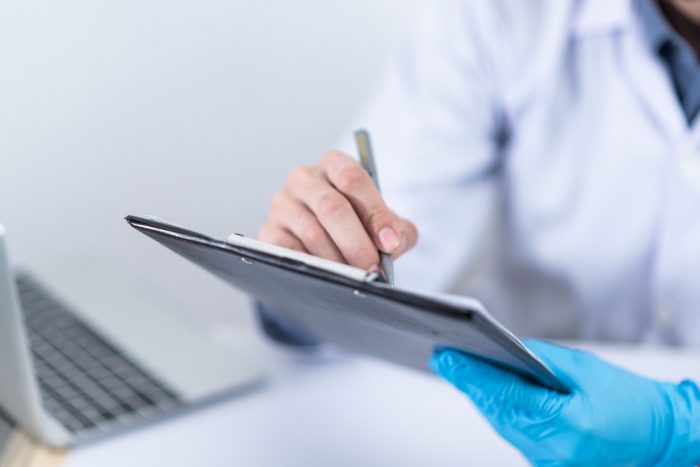 Reports cites "inhumane experience" of NHS claims process
A new report has suggested that making medical negligence claims against the NHS can be "a difficult, and in some cases, inhumane experience".  
In the report, The Value of Compensation, injured NHS patients recount their experiences and the subsequent human cost of clinical negligence.
The Association of Personal Injury Lawyers (APIL) commissioned the research to better understand how financial compensation affects the lives of patients who have been injured as a result of clinical negligence.
It comes as the House of Commons Health and Social Care Select Committee gather evidence for its enquiry on NHS Litigation Reform.
Key research findings
The report reveals the approach taken by the NHS to medical negligence differed hugely for different patients.
The research involved detailed interviews with 15 victims of medical negligence from a mixture of backgrounds in terms of gender, age, and ethnicity.
It found that in some cases, staff were trying to proactively cover up errors and fabricate medical records, whilst in other cases, staff were very upfront about what had gone wrong. In some cases, consultants even recommended taking legal action. The report states:
"Some of those interviewed received an apology from medical staff for the negligence but many got a much less empathetic approach and agreed that the NHS could have shown more compassion.
"Some felt that the NHS failed to acknowledge them as people throughout the compensation process, others felt victimised for challenging treatment decisions and for pursuing their compensation claim."
Varying experiences
Patients spoke about their "very different experiences" in terms of transparency. According to the report:
"A few said that the NHS had been very upfront about what had gone wrong and about the learnings that had emerged from the case, with consultants even recommending that the patient take legal action.
"However, most had a much less open experience. In the worst cases, NHS staff had tried to proactively cover up the errors that had been made and some reported that medical staff had lied about the events and even fabricated medical records.
"Those having to deal with a negative backlash of claiming and proving the credibility of their case felt betrayed by the NHS and found the process especially stressful."
The report also highlighted the fact that the medical negligence claims process was often lengthy, and how emotional and financial health, as well as physical health, could be severely impacted by experiencing medical negligence.
The value of compensation in medical negligence claims
Compensation for medical negligence claims helped victims recoup expenses, alleviated financial pressure and provided access to private medical treatment, which could be a "key factor" in recovery.
On an emotional level, compensation could provide "recognition of the injustice experienced" by victims and families.
It could also provide a "sense of security", particularly where children were involved, and was not about "shaming" the NHS.
Fixation on financial rather than human cost
APIL committee member Guy Forster, who gave evidence at the committee, said: "There is a fixation on the financial cost of clinical negligence, rather than on the human cost and the reasons why injured patients have to make a claim for compensation at all.
"There are a lot of voices and opinions in any debate which concerns the NHS and patient safety, but they are almost never the voices and opinions of the patients."
The importance of mediation in medical negligence claims
During the evidence session, committee chair Jeremy Hunt, the former health secretary, asked Mr Forster whether the legal profession opposed major reform out of "self-interest".
Mr Forster rejected this, pointing out that three-quarters of those who received compensation did so without needing to issue proceedings.
He acknowledged though that some cases went to court that should not do and said the causes needed to be examined, such as whether it was a lack of resources at NHS Resolution to ensure an early investigation or "not getting the family around the table with the clinician early on".
He also agreed with the importance of mediation, with another witness, Lauren McGuirl, director of commercial services at the Centre for Effective Dispute Resolution, agreeing with Mr Hunt's suggestion that it should be compulsory before claimants could start litigation, even if just to get the parties engaged.
Mr Hunt highlighted the value of examining other jurisdictions' approach, such as Sweden's no-fault system, which he said had a much lower compensation spend as a proportion of healthcare costs and much better safety rates.