Relocation, Relocation: mmadigital relocates to accommodate growth and create 30 job opportunities
mmadigital has relocated its headquarters to accommodate our rapidly expanding team.
The 24th June saw our team of 22 move into The Old Church on Albert Hill Street in Didsbury to cater for our continued growth and house up to 30 more employees. We have recently appointed eight new team members to bolster our lead capture capabilities and underpin future business development.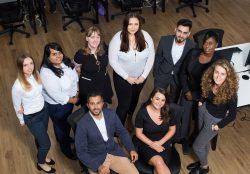 In 2016, we strategically changed the business model to focus exclusively on customer acquisition on behalf of legal firms; achieving a £900,000 turnover in year one and putting us on track for an annual turnover of £4.5 million this year. mmadigital has also rapidly increased market share in our chosen consumer legal markets, capturing leads through our 12 disruptive consumer brands. The brand, The Medical Negligence Experts, has recently risen up the Google organic rankings to become the leading lead generator in the UK market.
The Old Church, just less than a mile away from mmadigital's former residence at Didsbury Business Centre, is nearby major road networks, next to the Didsbury Metrolink station and is easily accessible for clients and employees including a private car park. Importantly, this building also gives the business opportunity to increase the size of the team. Recently, eight new employees have been recruited to strengthen the team, including client development manager, Shannon Hartin, who worked in legal costs for the past seven years prior to joining mmadigital. On her appointment, Shannon commented, "mmadigital has a profound reputation in legal customer acquisition and I'm delighted to join the team and be part of the journey to establish the business as the leading player in the UK market."
Emma Simms also joins mmadigital as marketing executive, with prior experience in B2B marketing. Other appointments include Cheryl Agberongbe in probation service, Amber Bithell in legal claims, and law graduates; Iona MacRae, Jehanzeb Hamza, Hirra Murtza and Serish Aslam, who will be incremental in capturing and qualifying inbound legal related leads in mmadigital's dedicated contact centre.
Dez Derry, CEO at mmadigital, comments: "This period of accelerated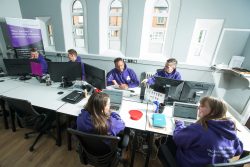 growth and the office move is really exciting for the business. Finding the right space to accommodate a growing team can be challenging, as any potential headquarters would need to tick all the right boxes. Our new premises are a perfect match for our requirements, enabling us to expand our team and create a wealth of new legal career opportunities in Manchester. We're in a strong position to develop the business further as we aim to increase our share of the consumer legal market and apply our proven model to explore new markets geographically."