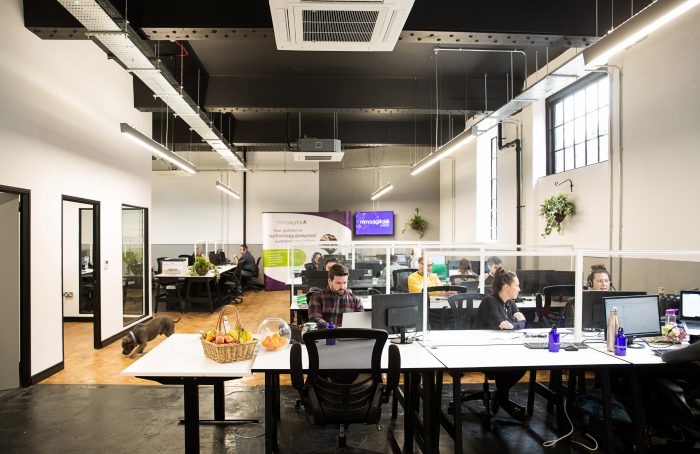 Relocation, Recruitment and Recognition at mmadigital
There has been a lot of buzz around mmadigital recently, and for many reasons.
We recently relocated to a 3,000 square-foot space in West Didsbury to accommodate the growth we are planning in the near future.
Our growth has combined new hires, with 10 new additions to the contact centre team, with internal promotions, including Jonathan Corris, who is now senior marketing manager, and Emily Ashley-West, who is now contact centre manager.
To add to our growth strategy and bolster our most senior team, we have also hired a new director at mmadigital. Our new director-level position is Kyle Stubbs, who is our new Director of Business Development. Kyle has over 20 years of legal market experience.
This buzz has even led to mmadigital being featured in several articles. We have been featured in the past week in The Business Desk, Prolific North and the North West Business Insider.
Dez Derry, CEO of mmadigital, said: "The industry was hit hard by the pandemic so to bounce back like this is testament to our dedicated team, who have worked tirelessly throughout. We're now in a strong position and are delighted to welcome Kyle to our growing team of legal marketing specialists as we aim to be the go-to company for solicitors seeking high quality work to support their practices.
"Investing in people and technology is what we will continue to do and it's a winning formula for us. We're positive for the future of the business following the move and expansion as we return to normality."
mmadigital in the Market
We appreciate that the implementation of the civil liability act has caused some uncertainty and volatility in the market; however, we are seeing positivity and optimism returning.
This is evidenced by a number of our existing firms increasing their marketing spend with us, and a number of new firms joining our panel.
We also place a focus on higher value and high-quality cases, such as employer's liability cases, which ensures that the legal firms we work with receive the best cases possible.
Join our Panel
Ultimately, here at mmadigital, our focus is delivering the highest number of the best quality cases we can. Our growth shows that we have the technology and infrastructure to do this, and, as we continue to grow stronger in the market, we will continue to help as many people as we can. Contact us today to arrange a free demonstration of our lead generation platform.