Recruitment ongoing at mmadigital
Range of skills and experience needed to supply specialist lead generation offer to our clients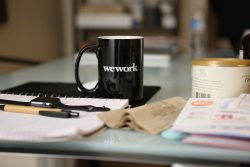 Recently, we wrote a blog for our website on the different career paths available to people with a law degree, including the opportunities here at mmadigital.
This got us thinking about the variety of experience our staff have due to the wide range of roles that need to be fulfilled in order to create a successful specialist legal sector lead generation firm.
Firstly, as we specialise in providing qualified enquiries to the legal sector, those with legal sector qualifications and experience naturally have skills and knowledge that we find valuable.
At mmadigital, we have been taking on law graduates and law students to work in our contact centre qualifying, vetting and delivering enquiries straight to our panel of law firms, providing access to justice for UK claimants. This has allowed our graduates to get first-hand experience of the claims system and converse directly with claimants who are often dealing with difficult injuries or circumstances, along with an in-depth understanding of qualifying claims and the criteria they must meet to become a potential case.
Currently 25% of our contact centre are law graduates or are currently completing their final year of a law degree. All of these people work as part of our contact centre team.
Dez Derry, CEO of mmadigital comments: "We hope to provide an alternative career path for UK law graduates which allows them not only to put their knowledge to use but develop a deeper understanding of what's required of a solicitor and determining what is a viable case. We hope mmadigital can be a positive stepping-stone on their path within the UK law industry."
Sean Sloane, one of our law graduates working within mmadigital's contact centre team, says: "mmadigital is a great place to work for both law students and graduates. They actively encourage our studies and are very accommodating when it comes to our course timetables and assessments. I have been able to put my degree to use and continue learning about clinical negligence and personal injury claims as I pursue my career in the law industry."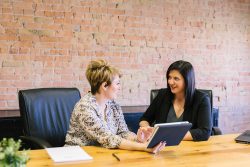 Not having a law degree doesn't prevent you from working within the contact centre team though. For example, we have team members who have degrees in Forensic Science, History and Three-Dimensional Design among others.
In addition, we also have a range of other roles that don't require legal qualifications or training, but where previous experience within the legal industry can be beneficial. In fact, five of our staff have previously worked for legal firms in non-legal roles and now fulfil similar roles here. For example, our Director of Marketing Performance previously worked in the Marketing department at a legal firm, while one of our Lead Generation team was previously the Head of Digital Marketing at another legal firm. While neither of them, or the other three, have undergone any legal training, working within the legal sector beforehand meant that all of them already knew many of the issues facing the sector and so, were able to 'hit the ground running' when they started at mmadigital.
As you can probably tell from that last paragraph, we are more than just a contact centre – we have communications and lead generation teams to build awareness of our consumer brands and drive calls to our contact centre, as well as also helping to promote our services among law firms who may be interested in joining our panels. Much like our contact centre team members, our staff in these teams come from a variety of backgrounds – none of them have a law degree, instead graduating with degrees in Business & Computer Science, Film & Media Production and Marketing, among others, before working for a wide range of employers before joining mmadigital.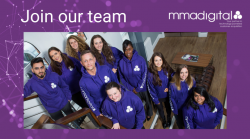 We currently have 40 members of staff and anticipate that we are going to double the number of staff at mmadigital this year. Recruitment is on-going and we have vacancies in our communications, contact centre and lead generation teams.
mmadigital offer a number of career opportunities. Visit our careers page today to start your journey – https://www.mmadigital.co.uk/join/