QR codes – the smarter way to deliver information
July 14, 2011 1:12 pm
Keeping Google happy with regular blogs, refreshing homepage content and adding new offers are sure fire ways to keep your SEO rankings up.  You've got a great website, loads of brilliant content providing information on your products and services.  However, for new and small business enterprises, getting your audience there can be a real challenge.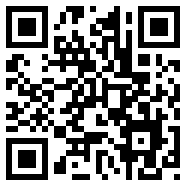 Introducing QR codes
You may have seen these QR codes in newspapers, magazines and other paper-based media.  Quick Response (QR) codes are two-dimensional bar codes that are readable by smart phones with a QR reader application.
Invented in Japan, the QR code has been described as paper-based hyperlinks.  Pretty succinct we think.  You simply take a picture of the QR code with your uber-smart phone (the likes of the iPhone, Blackberry, HTC, Android etc) and you'll get redirected to the website in your phone's browser.
Given that we live in a digital age where we want information instantly, the QR code is fantastic news for small and large businesses.  If your marketing connects to the viewer, they can simply get more information about your company, wherever they are! Relevant content when they want it. Brilliant!
Smartphone QR reader application
To read the information contained in the QR code, you simply have to download a QR reader application such as Kaywa and ZXing.
Generating your business QR code
The reader applications also allow you to generate a QR code.  If you have a smart developed handy you can also use Open Source code to generate your QR code.
Incorporating your company branding
Some companies are starting to customise their QR codes with their branding and logos. These are called Design QR codes.  Although there may be information obscuring the code, it is recreated with the incorporated robust error correction algorithm. Clever, huh?
Boosting SEO
Adding QR codes, Google will see that you have updated your website with new images and content, therefore indexing them accordingly.
Connecting to your customers
Your engaged audience will instantly be able to research your company's services, offers at the snap of a picture.  People are expecting technology to be new, instant and easy. You may also find that your online influence will increase with QR codes.
Optimising your use of QR codes
QR codes can be used to give your customers the information relevant to what they need.  Whether you pop a QR code on each product so the customer can find out more about the item, to placing them on your business cards with your contact details embedded in the code.
QR codes can be added to print media, physical products, email and television ads. They can contain information such as:
Product and service details
Contact information
Latest offers
New events
Competitions
Vouchers
Social networking – Facebook and Twitter pages
YouTube videos
This innovative technology is starting to blur the distinction between traditional paper-based communications and new technology.


Tags:2D codes, barcode, codes, generators, QR codes, quick response, readers, smartphone


Categorised in: News