New research into public perception of the legal sector shows desire for specialist firms
Many smaller legal firms can feel that they need to take a generalist approach to the law to serve the maximum possible number of potential customers. However, by specialising in specific areas of the law and using a legal services provider to source enquiries, smaller firms can compete toe-to-toe with some of the largest firms in the country.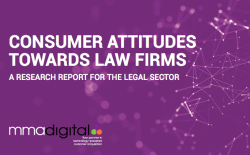 Last year, mmadigital commissioned the independent market research agency Sapio to undertake research into consumer attitudes towards the legal industry. Sapio then conducted a national survey, speaking to members of the public who had engaged a legal firm or had needed to consider engaging one.
As part of this, participants were asked what was most important to them when choosing a law firm and how they would go about making their choice. While 27% said they would use a small, generalist firm, 66% said their main concern was to find a specialist firm to represent them. Furthermore, almost a fifth (19%) said they would prefer to use a legal services provider to signpost them to the correct specialist.
It is clear then that a large majority of the public are seeking true experts to handle their legal matters. Therefore, while it is understandable that smaller firms would want to be generalist so that they will appeal to the widest possible proportion of the public, specialising in certain legal areas and emphasising your expertise in those areas could actually be a big draw for your firm.
When you then also consider that 19% of the public would prefer to use a legal services provider in order to find a specialist legal firm that will fit their needs, that is a sizeable amount of potential cases that could be forwarded onto your firm.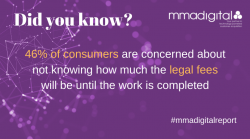 At mmadigital, we only have specialist legal firms on the panels that we provide enquiries to through our consumer-facing brands, which include The Compensation Experts, The Inheritance Experts and The Medical Negligence Experts. This is because we have invested hundreds of thousands of pounds into the development of all three brands, and so, it is vital to us that the people behind the leads we generate have a positive experience when we then pass them onto one of our panellists, particularly as our research shows that 67% of the public are influenced by the experiences and recommendations of their friends and family when choosing a legal firm.
The advantage of using a legal services provider such as mmadigital is that we qualify each of the leads we generate before then passing them onto the panel firms. This means legal firms only receive enquiries from us that tick a set of robust criteria and are worthwhile speaking to.
Therefore, this means panel firms also save time and money as they can focus their valuable time on progressing live cases rather than filtering through speculative leads. In fact, we analysed all the leads that came in through our consumer brand The Medical Negligence Experts in October 2019 and discovered that, on average, 48 minutes of time goes into each qualified lead that is transferred to one of our panel firms. For the leads we provide where our medical screening partner Collaboras have analysed the facts of the case and also provided a medical report, this increases to approximately three hours. I'll let you work out how much money that would effectively save you each day depending upon what your hourly charge-out rates are. The quality of the leads we present to the specialist legal firms on our panel is also of the utmost importance too, as we only pass on around 20% of all the leads we generate.
We've made the full report available to everyone free of charge. You can take a look by visiting our website, where you can also request more information about our service.