New LinkedIn reactions helping users to engage further with posts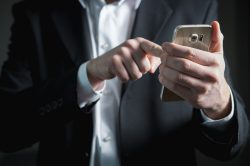 LinkedIn is introducing a new feature, LinkedIn Reactions, with many users now seeing options to mark a post with a like, celebrate, love, insightful or curious icon.
In an announcement, LinkedIn expressed that the changes have come as a result of marketers asking for more ways to interact and engage with posts and comments. The icons that have been influenced by other social platform reactions, will allow marketers and users to gain further insight into how a post is being received as well as identifying the type of post which performs well.
All the reactions available are positively led with no negative emotion available. This should allow for any discussion or debate to be encouraged in the comments while keeping the platform positive and professionally led.
LinkedIn product manager, Cissy Chen comments that the reactions have carefully been created to reflect current LinkedIn conversations, "We took a thoughtful approach to designing these reactions, centred around understanding which ones would be most valuable to the types of conversations members have on LinkedIn."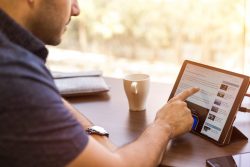 LinkedIn users and influencers have begun to question the value of these reactions, with many commenting on the similarity to the social media platform Facebook which is used as a personal platform rather than professional. However, others have commented on the value of the icons which could help to lead or continue a conversation, potentially leading to more comments and engagement. It could also be argued, that without a full range of reactions, LinkedIn users could still be restricted in truly understanding why a user has interacted with their post but this does allow LinkedIn to continue expanding the feature once it is fully integrated with all its users on desktop and mobile.
Get the best out of the new LinkedIn Reactions
Use the new LinkedIn reactions to your advantage and increase your engagement by using our top 5 tips:
Understand what each reaction icon represents giving you full range of their engagement capabilities:

Celebrate

– To praise an accomplishment or milestone

Love

– Express deep resonance and support

Insightful

– Recognise a great or interesting point

Curious

– React to a thought-provoking idea or a desire to know more

Like

– Agree or show interest in a post

Create content targeting a desired reaction, influencing users to engage with a post more easily and on the go i.e. a new job role should invoke the 'celebrate' reaction allowing users to quickly acknowledge a post.
Use LinkedIn analytics to identify which posts perform best for your audience to improve the content you are producing.
Consider your audience and how you want to portray yourself. For instance if you want to be shown as a leader in your field, aim for insightful or curious reactions.
Share the Love – use these reactions when engaging with other LinkedIn users posts to start a conversation and be seen as an influencer.