mmadigital's year in review: 2019
2019 has been a big year for mmadigital, not only have we continued to grow and develop our panel propositions and client base, we also moved into a new HQ and tripled the number of staff!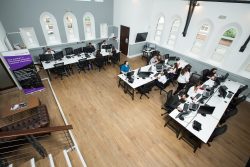 We've implemented new technologies to improve our client services that put us ahead of our competitors, exhibited for the first time at AvMA and APIL, as well as supported a number of UK charities across the country. So, with that in mind, let's take a look back and review 2019 at mmadigital…
A new home and new staff
This year mmadigital made one of its biggest leaps by moving into a converted church in Didsbury to accommodate our growing team. The new office has provided an open space work environment, improving the opportunity to collaborate and share ideas across the business. Located on Albert Hill Street, Didsbury in Greater Manchester – we definitely recommend a visit!
We're also made some fantastic hires this year, strengthening each department and bringing in industry talent to continue developing and growing the business into 2020.
Key hires of 2019:
Shannon Hartin – Shannon joined in May as Client Development Manager to support our ever-growing panels of law firms. She previously worked in the legal costs sector for the past seven years. Shannon can usually be found travelling around the country meeting clients and industry-related contacts.
Daniel Clode – Daniel recently joined mmadigital as our Head of Growth, in our lead generation team, to lead on new initiatives to ensure we are at the forefront of acquiring high quality enquiries for our panels. "I chose to work with mmadigital due to the passion from the leadership team who already have the structure in place for significant growth and I look forward to helping mmadigital grow in the immediate future."
Emma Simms – Emma joined mmadigital as Marketing Executive in March. With prior experience in B2B marketing, she is helping to transform mmadigital's marketing; improving brand awareness of the services mmadigital provides, to attract more law firms to join the marketing collectives – as with critical mass we will continue to be a leading provider of enquiries to our legal panels.
Emily West – As a team manager in our contact centre, Emily works alongside Alex McQuarrie to provide the best customer service to consumers who enquiry through our various brands and ensure that enquires are transferred to our panel members efficiently, creating a smooth customer journey for all parties involved.
Other appointments to our growing teams include; Cheryl Agberongbe, Amber Bithell, Iona MacRae, Jehanzeb Hamza, Laura Johnson, Shona Mangan, Sean Sloane, Adam Clarke, and our new apprentice; Alek Jovanovic.
Technological advancements
After months of hard work, we can now announce that our Natterbox project has just gone live – integrating voice & cloud tools to optimise our customer experience, streamline our services and providing a brand-new connected journey for our clients through new technology & automated processes.
mmadigital contact centre manager, Alex McQuarrie commented, "Natterbox will connect all of our customer journeys into one place in our CRM system – Salesforce, as well as bringing a plethora of new world-class technology and AI functionality. This will completely revolutionise consumer clients' experiences whilst utilising our wide range of skills within the business to deliver exceptional service and conversations. It will also increase efficiency and productivity by 60%, benefitting our panel firm clients in the longer-term."
As we head into 2020, the team are also continuing development of our Lead Management Portal, focusing on client usability, functionality & MI. We are looking forward to revealing the updates to panel members in the New Year.
Event Central
This year, members of our team have travelled up and down the country attending industry-specific events. 2019 marks the first year that we have exhibited at both APIL and AvMA conferences supporting clinical negligence and personal injury lawyers.
We also hosted our own events too. Kicking off the year with a celebration event to mark our collaboration with medico-legal consultancy, Collaboras in March 2019. And we later hosted a Real Ale Trail event in November for legal service providers.
Supporting UK Charities
We supported 5 charities this year by attending events and holding charity days:
Mind – We held a Halloween Dress Down Day in the office raising £148.
Melanoma UK – We donated 2 MEN tickets to the raffle for their Melanoma Ball.
AvMA – mmadigital supported their events organised by Partner in Costs (PIC), e.g. curry nights across the UK.
Child Brain Injury Trust (CBIT) – The team attended a number of events for CBIT this year including; Whiskey tasting in Manchester, Champagne tasting in London and AGloHa in London.
NWLST Manchester Legal Walk – 7 members of our team walked 6k in aid of the North West Legal Support Trust raising £185.00 for the trust.
mmadigital in the news
mmadigital has been in the news a whopping 38 times this year, across publications such as The Times, New Law Journal, Legal Futures, The Global Recruiter, Manchester Evening News and more!
Check out our top 3:
Law graduate employment opportunities aren't passing the bar, official data suggests in Lawyer Monthly
Half of clients prefer to talk to lawyers online in

The Times

and the Law Gazette
Relocation, Relocation: Manchester legal tech firm relocate to accommodate growth and create 30 job opportunities in The Business Post
Sharing our knowledge
This year our team created over 44 articles which were shared and distributed online to clients, contacts and fellow legal services. The team also created a Research Report; 'Consumer Attitudes Towards Law Firms: A Research Report for the Legal Sector' and a Digital Marketing e-guide for the legal sector. Both reports were downloaded over 300 times each and were our most viewed content pieces of 2019.
Check out our most viewed articles of 2019:
As we enter 2020 mmadigital will be continuing to invest in staff, systems and a £10 million Ad campaign including a national broadcast across both radio and television. This will allow us to reposition our two consumer-facing brands; The Compensation Experts and The Medical Negligence Experts, as the market leaders in the generation of qualified leads for personal injury, industrial disease and medical negligence enquiries to reflect the calibre of our offer to legal firms.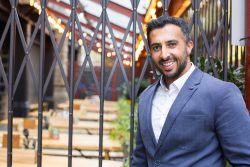 Dez Derry, CEO and founder of mmadigital, "We would like to thank everyone that has helped to support and grow mmadigital over the course of 2019. Our staff have worked incredibly hard this year which has allowed us to further invest in the business and build further awareness of our consumer brands & services.
"We wish everyone a successful completion of the year, celebrating great results and important achievements."