Time for law firms to up their digital capabilities as consumers reject traditional forms of contact
Research by mmadigital shows that cost and lack of understanding of legal services could see consumer clients try to avoid direct contact with lawyers
A survey investigating consumer attitudes towards law firms has shown that 83% prefer to deal with law firms online in a bid to keep costs to a minimum. Many are also comfortable with the idea of law firms using artificial intelligence (AI) as part of the process too.
The research from mmadigital shows that the vast majority of respondents favour making contact with law firms online. It questioned people who have either used or considered using legal services. In contrast with the desire to communicate online, just over half of those surveyed (55%) want face-to-face contact with lawyers while less than a third (29%) want to communicate over the telephone.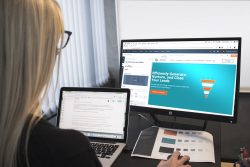 For some, this reluctance to meet or speak directly with law firms comes from the perceived cost of using a law firm. Almost half of respondents (47%), said they would prefer to use online chat, or video if it helped reduce time and costs.
Interestingly, consumers are open to the idea of the use of robots and AI in the legal sector, with 39% claiming this would be a good idea as law firms would be available around the clock. Consumers also liked the idea that the use of technologies would make the service faster and more accurate, however a lack of emotion or empathy would be a disadvantage.
Digital sources are also the key influencer when it comes to selecting a law firm. More people would now start their search for legal services on Google over anywhere else. Equally, online reviews and social media are a key influence in this choice. 58% would turn to online reviews before making their decision and 46% would use social media.
The research also showed that consumers sometimes feel daunted at the prospect of dealing directly with law firms, citing concerns over their lack of understanding of the legal process or feeling silly in front of a lawyer.
Dez Derry, CEO at mmadigital said: "It's clear from our research that consumers feel far more comfortable sitting behind a keyboard or a handset to make at least their first contact with a law firm.
"It's understandable that consumers who are approaching a law firm for the first time are a little daunted or worried about costs; therefore, opt for forms of communication that they feel more comfortable with.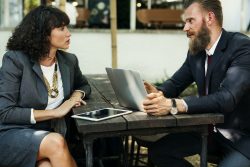 "What this means for law firms is that they need to ensure they review their digital presence so that they make themselves as accessible to consumers from their initial contact and beyond."
"Our experience in generating new customer leads for law firms in the medical negligence or personal injury claims market has shown that consumers who think they have a claim feel at ease accessing legal services through an online portal in the first instance. This more accessible means of reaching legal assistance is encouraging more people to enquire about legal services than ever before."
Read further articles about this research in The Law Gazette, The Times & Today's Conveyancer
If you would like to have a discussion about reviewing the way your law firm acquires and handles new enquiries, contact either: Dez Derry or Rob Macfarlane on 0161 452 0311.