mmadigital invest in staff and systems ahead of £10m ad campaigns
Manchester-based specialist legal sector lead generation agency mmadigital are planning to spend £10 million on advertising campaigns in 2020.
The national campaigns will encompass all media, including a national broadcast campaign across both radio and television, and comes after mmadigital won a number of new contracts in 2019.
The campaigns are currently being developed ahead of launch in January 2020 and will specifically seek to generate clinical negligence and personal injury enquiries for mmadigital's growing panel of specialist national law firms. This will be done by building awareness of two of our consumer brands, The Compensation Experts and The Medical Negligence Experts.
In anticipation of the increase in calls to our consumer-facing brands, we have invested in a new telephony system, Natterbox, earlier this year. In particular, the system's Dynamic Dialler function has helped to greatly improve the efficiency of our contact centre, streamlining the call-handling process, and improving customer journeys. Furthermore, we are now recruiting additional staff for the contact centre ahead of what we expect will be a dramatic rise in the number of enquiries to our consumer brands.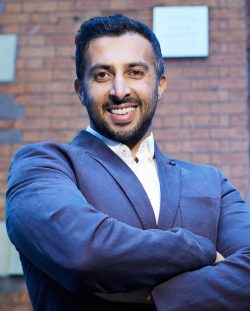 Dez Derry, CEO and founder of mmadigital, said:
"We have seen significant growth in the last year and so, are in a position to commit significant ad spend to a national awareness-building campaign. We are now looking to reposition two of our consumer-facing brands, The Compensation Experts and The Medical Negligence Experts, as the market leaders in the generation of qualified leads for personal injury and medical negligence enquiries to reflect the calibre of our offer to legal firms.

"This advertising campaign will help to double the large number of enquiries we already receive. Because of this, we have invested in a new call-handling system and will be significantly increasing our contact centre team in the coming months so that we will be more than capable of handling this increased demand.

"In short, there is no better time for legal firms to join our panels."