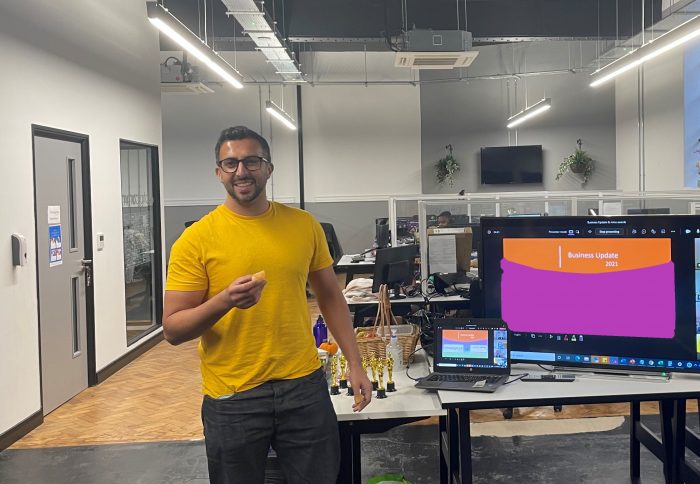 mmadigital in 2021
2021 has been a massive year for mmadigital. We started the year by launching new websites for our consumer-facing brands The Compensation Experts and The Medical Negligence Experts, and ended the year by receiving private equity funding. We also helped thousands of people with personal injury, industrial disease, inheritance, and medical negligence claims throughout the year.
mmadigital in 2021
In 2021, we had a year of change and growth. We relaunched two of our larger brand websites, secured exclusive contracts, expanded our senior management team, moved offices, and more.
Our Office Move
In the Summer, we relocated to a new office in West Didsbury after outgrowing our previous office at The Old Church. This meant that we could grow our teams exponentially, and enabled us to extend even further into the coming months.
Our Business
We also secured two huge contracts in the business in 2021; one was an exclusive medical negligence case deal with the Switalskis Group, and the other was the private equity funding that we recently secured from Rockpool Investments. These two contracts will allow us to develop and grow even further in 2022.
Our Recruitment
There has been a lot of positive change at mmadigital's people this year. We have bolstered our senior management team, added new roles for extremely talented people, promoted some of our top internal talent, and grown our in-house contact centre further. There are a number of senior roles we are currently filling and continuing to fill through the coming months to make our senior leadership team the best it can be.
2022: The Season of Transformation at mmadigital
2022 is set to be a transformational year for us!
 
We have a number of new senior hires at mmadigital for Q1 of 2022. Firstly, Mark Cappell, who has joined mmadigital as our first Executive Chairman. Additionally, we have our first Data Analyst; Jack Cullen. Our new CFO will be joining us in January, and we are very excited to announce who that is shortly.
 
Finally, we will also be announcing new senior hires joining the business in 2022. These include: Head of PPC, SEO Manager, PR Manager, Head of Compliance, and Head of Talent. We look forward to sharing more with our panel members over the coming weeks.
How We Can Help Your Law Firm
Our plans for the new year, and further growth of our Personal Injury and Medical Negligence panels, will enable us to dominate the Medical Negligence and Personal Injury markets. It will also enable us to provide a high volume of top quality enquires to our expert panel of solicitors' firms.

Click here to request a demonstration of our lead generation service, and see how we are ensuring our brand, reputation and infrastructure enable us to become the UK's leading provider of Personal Injury, Medical Negligence and Contested Probate claims to our ever-growing panel.