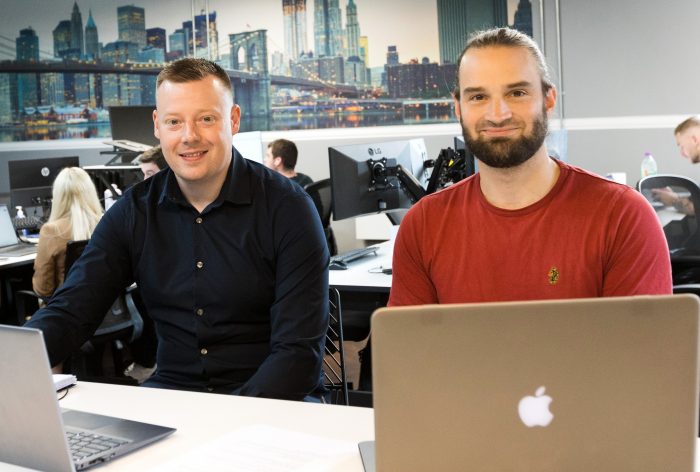 mmadigital expands product team with two new hires
Customer acquisition specialists for the legal sector mmadigital has appointed two product development experts to expand and strengthen its data, digital and tech capabilities.
Craig Beardwood joins as Product Head and Tom Fletcher as Product UX Designer as the business continues to build a dedicated team to further develop its product roadmap. Both are working alongside mmadigital's Chief Product Officer, Erin Short.
Beardwood has previously worked within the professional services and technology sectors, including roles at Slater & Gordon and WorkNest. His most recent projects include developing a portal for road traffic accidents and implementing a tailored CRM solution for one of the 'big four' accountancy firms, which helped to reduce wastage by 34%.
An experienced project manager and business analyst, Beardwood will optimise the infrastructure of mmadigital's internal workflow systems. He will be responsible for determining and delivering the product roadmap including enhancements and new features, and managing the internal CRM system, data and reporting.
Beardwood says: "I was looking for an opportunity to leverage my experience in the legal and technology sectors so was immediately attracted to mmadigital's proposition. The company's growth has been tremendous, and I look forward to leading our product advancements to build value and resiliency."
Tom Fletcher is a user-centred designer with over 13 years expertise in UX, UI, graphic, web and product design. With previous roles at some innovative technology companies such as accessplanit, CANDDi and Kompli-Global, he will oversee redesigning the portal interface and its navigational architecture, and improving overall usability.
Fletcher adds: "mmadigital is on a clear trajectory to transform some of its operations and I'm thrilled to be part of a team that's leading the way, at a time of such rapid change and growth."
Erin Short, mmadigital's Chief Product Officer says: "Building our product team is crucial for shaping the future of our business and driving exponential growth. Both Craig and Tom will play an essential part in enhancing our systems and digital technologies to ensure we have the right infrastructure in place to better serve our people and our customers going forward."
Photo L-R: New Product Head Craig Beardwood with Tom Fletcher, Product UX Designer