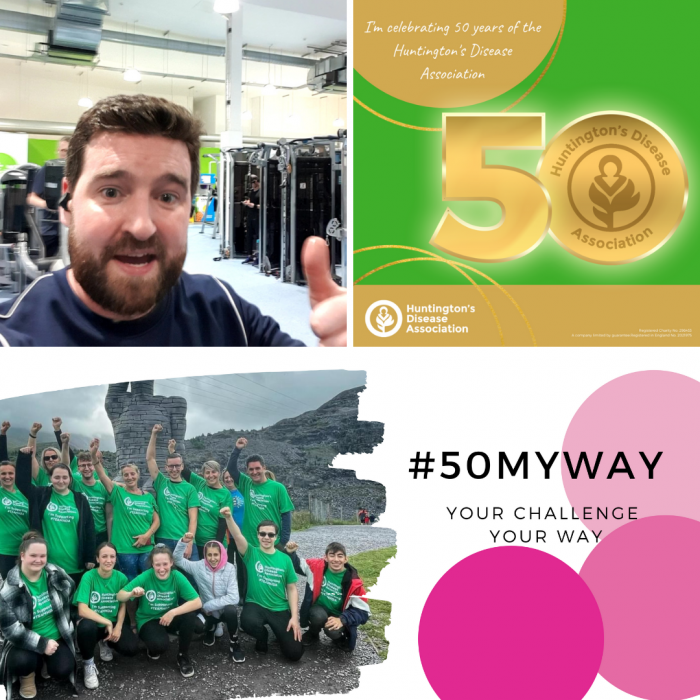 mmadigital employee raises £650 for Huntington's Disease
A huge congratulations to Jonathan (Jonny) Corris, our senior marketing manager, who has raised £650 for the Huntington's Disease Association after running 50k and cycling 50 miles in 20 days during December.
Jonny's amazing efforts were part of the charity's #50MyWay fundraising challenge, which was launched to celebrate its 50th anniversary year. Fundraisers were asked to choose a challenge inspired by the number 50.
On speaking about what inspired Jonny to get involved, he said: "Huntington's disease is close to my heart. I rarely run any charity events myself and just felt it was time to give back to the amazing Huntington Disease Association so they can continue with the awesome work they do.
"I used to be a keen athlete but haven't exercised properly for many years, so it started off quite challenging but got easier after I reached day 10. The hardest part was dragging myself to the gym every day for 20 days!"
While Jonny is very proud of his achievement, he would like to express his gratitude for all the donations he received. His original aim was to raise £250 but that had been surpassed within two days.
He is also thinking about raising the bar this year by running 100k and cycling 100 miles (although maybe over a month rather than 20 days!) Watch this space…
About Huntington's Disease
Huntington's disease is an illness caused by a faulty gene in your DNA (the biological 'instructions' you inherit which tell your cells what to do). It affects your body's nervous system – the network of nerve tissues in the brain and spinal cord that coordinate your body's activities. Around 8,000 people in the UK have Huntington's disease with a further 32,000 estimated at high risk of inheriting it. Living with the illness can be very challenging so getting the right information and support is vital.
You can donate to the Huntington's Disease Association here.