mmadigital's regulated claims company achieve temporary FCA registration
To continue to perform regulated claims management activities and services including generating PI, Clinical Negligence & Industrial Disease enquiries, mmadigital's claims company has successfully achieved temporary authorisation with the Financial Conduct Authority (FCA).
In 2018 a government review of the Claims Management Regulator (CMR) sparked concerns over misconduct resulting in a new industry regulator. From 1st April 2019 the FCA took over regulating the claims management industry in England, Wales and Scotland. It has been reported that 973 CMCs registered for temporary permission to continue operating, while they go through the full FCA authorisation process, amounting to about 80% of CMCs previously regulated by the CMR.
CMCs who do not comply with the new regulations could receive strict new consequences, including penalties and a refusal to authorise a company.
New FCA rules include:
CMCs must be clear and upfront about services and fees.

CMCs must present a summary document before the customer signs any contracts.

Prevent firms from encouraging customers to make "fraudulent, frivolous or vexatious claims or claims which have no good basis".

CMCs will be expected to inform customers about free alternatives such as the Financial Services Compensation Scheme and the Financial Ombudsman Service.

Telephone calls must be recorded and retained by CMCs for a year after final contact.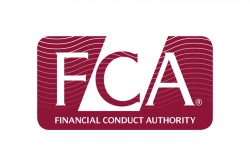 It is hoped that these new regulations "drive up standards" and help consumers pursue legitimate claims with trusted providers of high quality and good value services. As well as reducing the use of high-pressure sales techniques.
Jonathan Davidson, Executive Director of supervision, retail and authorisations, at the FCA, said: "Today brings a new regime and rules for regulating the claims management industry… The new regime has consumer protection and CMC professionalism at its heart. It will mean that customers will be protected from claims management cowboys and get a better deal."
Following temporary registration being secured, mmadigital's claims company will go through the full authorisation process between 01 June and 31 July 2019. This will allow the company to continue delivering customer acquisition services relating to regulated claims, including personal injury, medical negligence, housing disrepair, industrial disease and employment law, as well as appearing on the Financial Services Register.
mmadigital's claims company for the generation of claims management activities is National Injury Claimline Ltd, regulated by the FCA with authorisation number 837834.