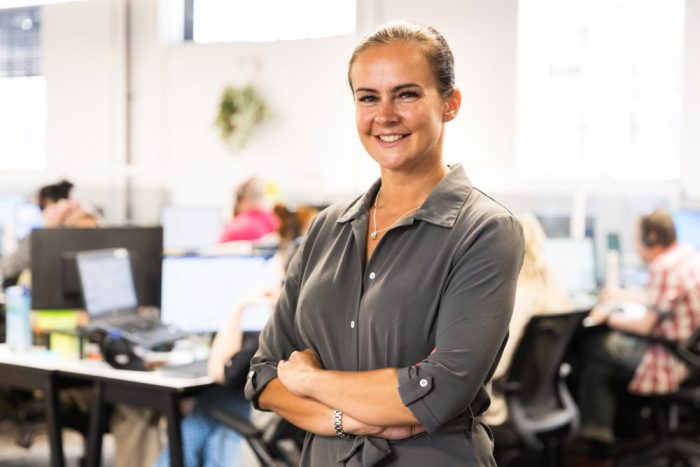 M & A Integration Specialist hired by mmadigital
mmadigital, has appointed a M & A Integration Specialist to oversee acquisition opportunities in the UK.
Lisa Emsley will be responsible for driving the West Didsbury-based business's acquisition strategy and overseeing subsequent M & A activities and integration projects.
The announcement comes hot on the heels of mmadigital disclosing it is on the acquisition trail amid plans to reach £30 million turnover by the end of 2023.
Emsley joins mmadigital from fintech start-up Mojo Mortgages where, as Chief Operating Officer, she served in a similar capacity. The award-winning online digital mortgage broker secured two rounds of private equity investment before announcing its successful acquisition in 2021 by RVU, owners of Uswitch, money.co.uk and Zoopla.
Prior to Mojo, Emsley spent more than seven years at tech giant ANS Group plc, with a focus on finance, contracts and procurement.
Dez Derry, mmadigital's Founder and CEO says: "Lisa is a brilliant, high-calibre addition to the team as we actively pursue complementary acquisition opportunities. Her appointment demonstrates our commitment to fast growth, and she will play a central role in coordinating our expansion strategy over the coming months. She has strong and extensive experience, most notably with PE-backed transactions through her time at Mojo and ANS Group, which will be a great asset to the business."
Emsley says: "Now is a fantastic time to be joining a business with so much exciting potential and a great track record. mmadigital is repositioning itself to meet the changing needs of the market and its clients, and acquisitions will be instrumental in supporting its ambitious vision and growth objectives moving forward. I look forward to drawing upon my M & A experience and offering my perspective to the team."