Is your communication strategy ready for Generation Z?
Prepare for the future by developing a customer journey accessible to all generations.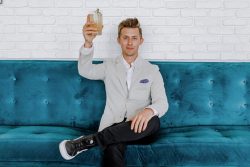 As Generation Z, the latest generation to be named, enters the legal market both as a consumer and an employee, you may need to update your customer journey and communications strategy. A key objective being to effectively communicate with future consumers, while reducing the possibility of alienating the older generation or current consumers; providing access to justice and legal services for all generations. Easier said than done, I know!
79% of consumers say the experience a company provides is as important as its products and services (Salesforce, State of the Connected Customer 2019)
An effective customer experience is about providing the same consistent standard of service across each stage of their journey. Use your consumers to drive your customer journey from their first interaction to sale point & beyond, boosting your conversion rates, improving customer satisfaction and the reputation of your business.
The benefits of profiling your target consumers by generation
By identifying consumers using generational groups, you can perform targeted marketing campaigns and identify preferred methods of communication or interests – creating a customer journey which maximises your reach. According to the Legal Services Consumer Panel 2019 survey, younger consumers (18-34 years) are 14% more likely to shop around for legal services compared to the older generation (55+ years). Therefore, consider a wide range of communication options as well as messages to be visible to each generation – increasing your ability to capture an active enquiry.
For instance, if you are targeting over 55s for a Personal Injury campaign, they may prefer to receive a letter in the post or a telephone call during the day, unlike those aged 18-24 who would respond to a message or advert on social media. According to the Office of National Statistics, 2019 Internet Access Report, 17% of adults aged 55+ in Great Britain have not accessed the internet in the past 3 months; therefore, it is important that you have a mix of both online and offline methods to reach these consumers.
Defining a generation
As people enter different stages of life, they will have been affected by various social and historical factors as well as access to certain technologies. The generations are split by birthdates rather than age groups as "People grow older, birthdays stay the same" Kasasa 2019. Each generation can be defined in the following way: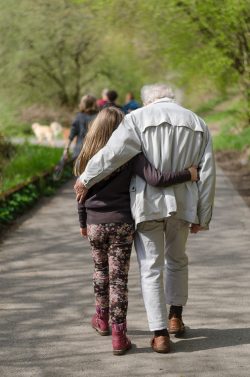 Baby Boomers (c.1944 – 1964) aged 55-75
Majority exiting or exited the workforce and managing retirement.
Highest consumers of traditional media i.e. television, radio, magazines and newspapers.
Events: Post-WWII, the cold war, 1960s movements.
Uses technology to stay in touch with family and find old friends.
Gen X (c.1965 – 1979) aged 40-54
Preparing to exit the workforce, still raising children and taking care of elderly parents.
High consumers of TV and Facebook.
Events: Cold war and rise of personal computers – referred to as 'MTV Generation'.
Millennials or Gen Y (c.1980-1994) aged 25-39
Expected to represent 35% of the global workforce by 2020 and represent a 5th of the UK population (YouGov Report, UK Millennials, Shopping and Money 2019).
Buying housing and starting families later than Gen X and Baby Boomers due to lower incomes and higher house prices.
Less brand loyalty and prefer to shop around using digital tools.
Events: The Recession, 9/11, student loans increase and rise of the internet & social media.
Prefer streaming service such as Netflix to traditional media services.
Gen Z (c. 1995-2015) aged 4 – 24
Entering the workforce and choosing between further education.
Accessed internet and mobile devices at a young age (average age to own a mobile device 10.3 years old).
Looking to avoid debt and prefer to use debit cards and mobile banking to manage finances.
Events: Rise of smartphones and social media, Seeing Gen X and Millennials struggle with money, a world at war and Brexit.
Generations and your Customer Journey
This year's NHS Resolution 2018/19 Annual Report revealed the cost of clinical and non-clinical claims continuing to rise while the number of claims remaining the same. Also, despite the Civil Liability Act reforms on the horizon, there are PI practices still heavily investing on case acquisition together with diversifying into other areas such as medical negligence, which has led to a continual increase in competition and cost of generating new enquiries. Therefore, it is as important as ever to go that extra mile to keep a hold of consumers to achieve a reasonable return on case acquisition costs.
Further research shows that Millennials and Gen X make the most medical negligence enquiries (38% and 24%) compared to Baby boomers and Gen Z, who may rely on Millennials & Gen X to make a claim or enquiry on their behalf. One of the other reasons is that this category are most likely to be giving birth where many types of medical complications can arise; in fact the average age for a first-time mother is now 30 and the greatest proportion of claims made through our Medical Negligence Experts brand relate to negligence surrounding pregnancy & birth.
"50% of Gen Z clinical negligence enquiries are for under 18s who will need someone to submit the claim on their behalf."
At mmadigital, we use data to analyse our targeted marketing campaigns across a number of platforms to make sure we reach as many potential customers as possible including TV, Radio, Social Media, SEO and pay per click (PPC) advertising. However, it is not enough to be seen by your target consumers, they also need to be able to reach you.
By providing a large range of communication channel options such as email, telephone or live chat, a customer can contact you in a way that suits their needs and be more flexible with their time. Consider using instant messaging applications like WhatsApp for Millennials and Gen Z – who can contact you from any location on any smart devices including mobile and tablet, available to them 24/7.
Technology, Technology, Technology
Leveraging the right tech' will help to improve your customer journey and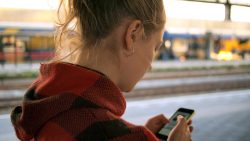 keep in touch with Gen Z. One starting point should be to adopt a centralised CRM system, if not already, where you can collect and store all your data in one place, making it easier to analyse and spot changing trends. Make sure it can interact with existing and new technology to create a smooth and consistent journey for your customer. Don't forget to train your staff on any new technology you implement too!
When it comes to communication technology it is important to remember, the younger generation are typically the early adopters, with Generation Z and Millennials being the biggest users of social media (globalwebindex, Social Media by Generation, 2019) and also less likely to engage with traditional media such as TV and radio.
These generations can be more demanding when it comes to response times and prefer any information to be ready and available immediately. To satisfy this apatite, consider using a chatbot for Gen Z consumers to allow your business to be there for them 24/7, 365 days a year.
Over 50% of customers expect a business to be open 24/7 (Oracle, 2016).
For sending out agreements/contracts, a digital signing system (e-sign) can also be a positive experience for Gen Z customers, who are environmentally conscious and do not want to wait for a letter to arrive in the post. Using an e-sign product will reduce your postage costs and – from feedback from the firms we work with – improve completion time and conversion rates. Remember, not all technology is suited to all your audiences, for instance Gen Z prefer the social media app 'Snapchat' (Business Insider, 2019), a multimedia messaging app, used to communicate via photos to friends and contacts, which has few advertisement features for businesses, while Gen X widely use Facebook that has integrated business and advertisement tools.
Reaching Generation Z, our top 5 tips:
Review your customer journey to keep it up-to-date with changing technologies and consumer generational interests & trends.
Maintain awareness of new and upcoming technologies being adopted by Gen Z, such as using e-sign products.
Are you available 'on-demand'? Gen Z often prefer to communicate outside of traditional working hours, consider using a chatbot or opening later to capture these enquiries.
Be active online. Gen Z prefer to shop online and will use services such as Google and online reviews to make their decisions.
Utilise the newest generation entering the workforce. By employing those in generation Z, including via an apprenticeship, you can gain key insights about how they like to engage with service providers and upcoming communication trends by speaking directly to these staff members as brand ambassadors.