How to harness the power of conversion rate optimisation (CRO)
Director of Marketing Performance, Rob Macfarlane explains why you should optimise your website's conversion rate to ensure website views convert into leads.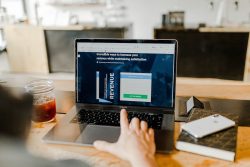 In the UK, where 90% of the population has access to the internet, more and more businesses are experiencing a growth in inbound requests via the web, highlighting the importance for an ever-changing digital strategy that encompasses the latest trends and advancements in technology.
Businesses can often invest significant time and money into website design but fall short where it really matters. Once a potential customer reaches your website their intentions can get lost in a maze of design and content before they leave without closing in on a sale. It's essential to keep the call to action simple and keep the conversation moving.
Conversion Rate Optimisation (CRO)
CRO is the process that helps your digital channels perform in a way that influences visitors to undertake the intended actions needed to convert them into business leads.
If a user has made it to your website that means they are now familiar with your brand, which is a great place to start. The next step is to solidify and sustain a relationship to get to know their needs and whether your product or service applies to them.
To do this, visitors should be encouraged to act and this could include; signing up to your mailing list, requesting a call from a member of your sales team or simply to give permission to store personal data for marketing purposes.
How to optimise conversion rate
There are a number of ways to introduce CRO, all of which relate to the way your website is viewed and used. This can be as simple as changing the colour or size of a button which you want visitors to click. Equally, it might involve a much larger UX design project such as remodelling website navigation or introducing a landing page.
It might seem surprising, something as small as Google changing the 'ad' icon on its search engine from yellow to green helped it achieve better feedback from users and improved CRO.
The best way to make sure that the CRO changes you implement are making improvements is to collect relevant data. This can come from multiple sources including voluntary visitor feedback from your website, email surveys or analysis of the most frequently visited pages. Alternatively, a more in-depth analysis of the way your website is being used, can be determined by A/B split tests using landing pages.
Whether it's a small change or a website redesign, base your changes on real data. That way you can ensure that the decisions you make are improving performance and meeting marketing goals, rather than creating unwanted online distractions.
Why is CRO important?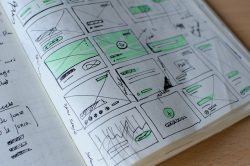 Converting existing visitors is just as important as attracting them in the first place as this is where the dialogue with prospective customers really begins.
By optimising the user experience on your website, it allows you to demonstrate the value of your product to its best advantage in alignment with customers' needs and to develop sustainable customer relationships from the very beginning.
Furthermore, it is not uncommon for companies to pay for website traffic via online and offline channels. CRO protects investments in these areas by boosting the rate of enquiries based off online visits, leading to greater ROI. Ultimately, the company website needs to work hard for you, and CRO is key to this. It's the catalyst to kickstart a dialogue with your prospective customers and your product should hopefully do the rest.
Is there an easy way to do CRO?
The simple answer is 'no'. CRO can involve A/B or multivariate testing; customer journey analysis; or online surveys/customer feedback amongst many things, all of which require technical knowledge and investment in time to follow through to be able to deliver improved performance for your website. At mmadigital we have taken this pain away from firms who require a regular supply of certain types of new enquiries. If you would like to find out what enquiries we are highly optimised to acquire check out the Solutions page of our website.