How the marketing collective model can help your firm save time and money
Avoid haemorrhaging money when it comes to acquiring new clients.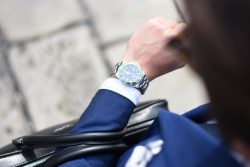 Finding new cases can often be a time-consuming exercise for legal firms, particularly as the quality of the case and if it is viable to pursue also needs to be assessed before moving forward. Thankfully, lead generation firms specialising in the legal sector, such as mmadigital, have entered the marketplace in recent years.
In this article, Dez Derry, CEO and founder of mmadigital, outlines how the marketing collective model we use can help to greatly improve the quality of leads transferred to our clients, giving firms more time to focus on progressing cases, service their clients and ultimately, achieve the results both their firm and what their customers are looking for.
mmadigital was initially set up in 2011 as a more traditional digital marketing agency, offering a range of services including web development, social media management and SEO services.
In 2016, the business evolved into a lead generation agency focused on the legal sector. Since then, we have provided our clients with sales and marketing-ready leads via our dedicated lead generation team by utilising what is known as a 'marketing collective model'. By doing this, we are providing our clients with more certainty about customer acquisition when deciding their digital marketing budgets.
This is why more and more legal firms have started to employ our services, as they are finding that it is helping them to save time and money.
What is a marketing collective model?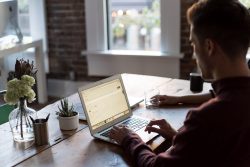 A marketing collective model works by pooling the marketing budgets of the numerous law firms that form our panels into one pot. The substantial combined value of this pot then means that we have the financial resources needed for the panellists to compete directly with the largest legal advertisers in the market, including Irwin Mitchell & Slater & Gordon.
The advertisements this money buys then directs legal consumers to our consumer facing brands and through to our trained contact centre team members. A member of our contact it is deemed to have a strong possible chance of success, it is transferred to one of our panel firms.
In a marketing collective model, each firm that subscribes to the panel will pay proportionately the same marketing fee as the other network members and receive a proportionately even share of the enquiries generated. As firms are paying to receive a share of the enquiries generated, this means the panellists are not paying per lead and so, for injury related claims, the marketing collective model does not fall under the 'LASPO' referral fee ban.
One of the elements that helps to ensure the model successfully works for our panellists is the integrity and thoroughness of the vetting process used to assess the initial enquiry.
How does the vetting process work?
When a person calls, a member of our contact centre team will gather all the required information about their enquiry and assesses whether it fits the criteria for the relevant legal panel, making detailed notes throughout.
Through this process, we screen out around 80-85% of the enquiries we receive in any given month, meaning that the qualified leads passed on to our legal clients are far more likely to lead to success for both the client and the customer. All the information the contact centre gathers when speaking to a lead is also accessible in our secure Portal when we then pass their potential claim to a panel firm, so they have all the required information right in front of them, thus creating a smooth and straightforward customer journey for the member of the public that has called.
For our Medical Negligence panel, firms have the option to utilise an additional medical screening service designed to add a level of filtration, which is undertaken by our medical screening partner, Collaboras. One of their qualified medical staff analyses the facts of the case and then provides a medical report, which includes their opinion on the likelihood of a potential claim being successful. By doing this, more detail on breach and causation is provided to the legal firms on the panel who opt for this service. Additionally, the law firm can speed up their decision-making process and so, they can invest the resources they give to each case more efficiently.
In turn, this means the firms subscribed to our marketing collective model save both time and money.
Therefore, our panel firms can focus their valuable time on progressing live cases rather than needing to dedicate resources to filtering through speculative leads. As an example, when we analysed all the leads that came in through the contact centre for our consumer brand The Medical Negligence Experts, we discovered that, on average, 48 minutes of time goes into qualifying each lead transferred to one of our panel firms. When considering the leads we provide that have also passed the additional medical screening service, this increases to approximately three hours per lead!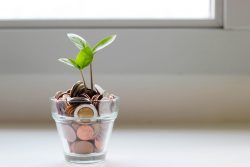 Given that we also spend 27 minutes on average capturing & qualifying each lead that we deem not suitable to be transferred to our panellists and an additional 30 minutes just trying to contact an eventual 'uncontactable' lead, I'll let you work out how much money in total subscribing to a marketing collective model would effectively save you each day depending upon what your hourly charge out rates are.
For more information on mmadigital and the marketing collective model we offer, please visit https://www.mmadigital.co.uk/marketing-collective-model/.