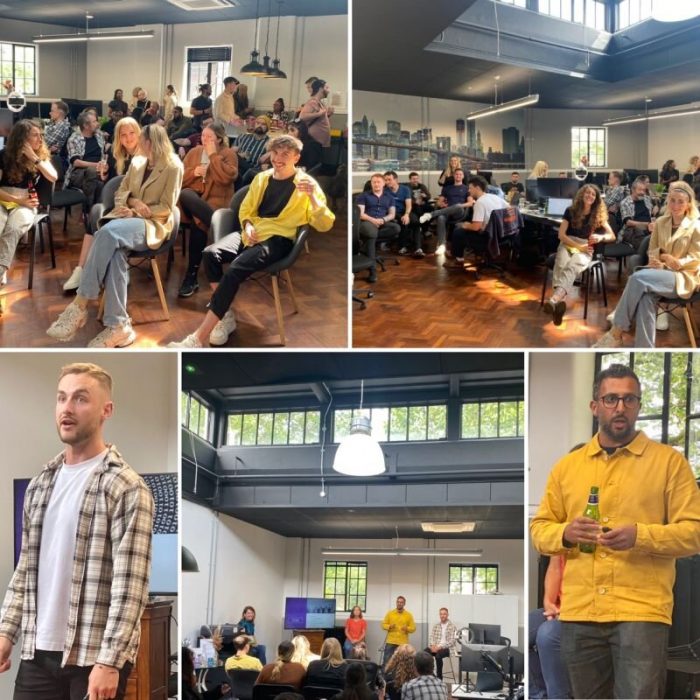 Half-year business summit
On Friday 8th July, we held our half-year business summit at our office in West Didsbury, followed by our summer social.
We have accomplished so much in the last six months, so this was the perfect opportunity to review our performance, share experiences and celebrate successes.
It was fantastic to see so many of our people gathered in one place to hear some useful insights, information and direction for our next stage of growth by our key speakers.
Dez Derry, CEO & Founder – Our road to success
Debbie Britton, Chief Marketing Officer – Our brand values
Erin Short, Chief Product Officer – Our product wheel
Plus, a guest appearance via video by Steven Evans, Chief Revenue Officer – Our performance and future
In addition to doubling our workforce and achieving record growth in the past six months, some other key highlights include:
Received FCA approval for growth funding by Rockpool Investments
Doubled our office space and contact centre to underpin our rapid growth
Announced a brand relaunch to align with our ambitious future growth and expansion plans, led by Chief Marketing Officer Debbie Britton and award-winning brand agency Studio North
Lined up key acquisitions, some of which are close to completion
Expanded our leadership team with the appointment of Erin Short as Chief Product Officer and Jayne Hennessey as Head of People, in two newly created roles
Continued to build out the marketing team and enhance our digital channel skills with a number of new hires including Rachel Cullen as Head of Paid Search
Appointed a dedicated B2B PR and Comms Manager, Anne Geddes to build, maintain and strengthen connections with multiple stakeholders
Recruited a Head of Compliance, Ben Hughes to lead our regulatory function and strategy
Expanded our data and tech capabilities by bringing in a number of product experts including Salesforce Developer, Anthony Hough, Head of Product, Craig Beardwood and Product UX Designer, Tom Fletcher
Recognised and promoted high-performing employees including Amber Bithell to Learning & Development Manager
And not forgetting Dez's landmark 40th birthday!