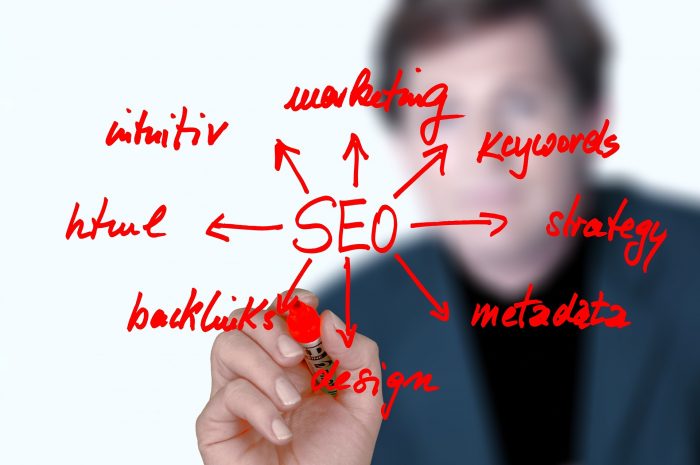 Five ways to boost your SEO in 2022
Search Engine Optimisation (SEO) is a key element to building a strong foundation for the success of your business. When you get SEO right, you will see a rise in brand visibility, improve traffic to your website, and increase leads and conversions.
Have a user-friendly website
It is important to have a clean and easy-to-use website that clearly states what you do, and the service you offer. Within the body copy, use clear headings to enhance readability and place your chosen keywords in them. Include unique titles and descriptions and well formatted URLs.
Make sure you have fast loading web pages and your image file sizes are as small as they can be, without compromising quality. A better site speed will improve the visibility of your pages, particularly on mobile devices.
Half of all global web traffic comes from mobile devices so mobile optimisation is key for search engine rankings. Your website should be designed with mobiles in mind so that it is readable, immediately usable and responsive to any device.
One of the best ways to rank high on search engine results pages is to make sure you find the right keywords for your business, and to use these words and phrases within the text and other elements of your website.
When you create your initial list of keywords, put yourself in the shoes of your ideal customer and think about what they are searching for. You can also review the websites of your main competitors to see what keywords they are targeting.
Make use of SEO software tools to research keywords for their popularity, search volume, and general intent, so you can tackle the questions that people in your target audience want answers to; and continually monitor their effectiveness.
Create good quality content
Creating good quality content by writing regular blogs, news and updates is the best way to boost your organic search rankings. Aim for a least on blog per week so you have a steady flow of fresh new content. Keep it interesting and useful for readers – think, what can I give them that will add value?
Fixed content (main information on home pages and services) is also a key area to focus on as these pages will show up to search engines and consistently feature in search engine page results. Break your page up with call to actions (CTAs), videos and images so not to overwhelm site visitors.
Consider your keywords (e.g. personal injury law firm) but be mindful not to overdo keyword phrases. Search engine algorithms will see through artificial attempts to wedge terms in when they don't necessarily fit – keep you content natural and original.
Build authority with links
External link building is the SEO technique of getting other websites of interest and relevance to your sector, to point back to your company website (backlinks/inbound links). By doing this well, the more trustworthy your site appears in the eyes of Google.
Quality backlinks to your pages are important ranking factors as it is an indicator whether your site is worth a visit. Essentially, by earning links from authoritative websites this will help to build you brand, gain credibility, rank higher, improve site metrics, and drive referral traffic.
Link building is a vital element of your SEO strategy to attract relevant audiences to your website and ultimately help in securing qualified inbound leads.
While social media does not directly contribute to SEO rankings, the links you share across social platforms can increase brand exposure and indirectly boost your SEO. When more people share your content, it generates social signals (likes, reposts etc) that indicate your posts are useful to your target market.
Essentially, social media amplifies your website content. If you share good quality content that receives a high level of engagement (clicked, liked, shared, and discussed) you'll get more traffic to your site.
In summary, post regularly across social media platforms, ensure you have social sharing buttons on your website, and write about trending and relevant topics.
How can we help?
At mmadigital, the technology we use and our cross-channel marketing techniques helps connect active customers/claimants with our panel of law firms. Get in touch to find out about how we can help you with your lead generation process and drive high quality case opportunities to your firm.