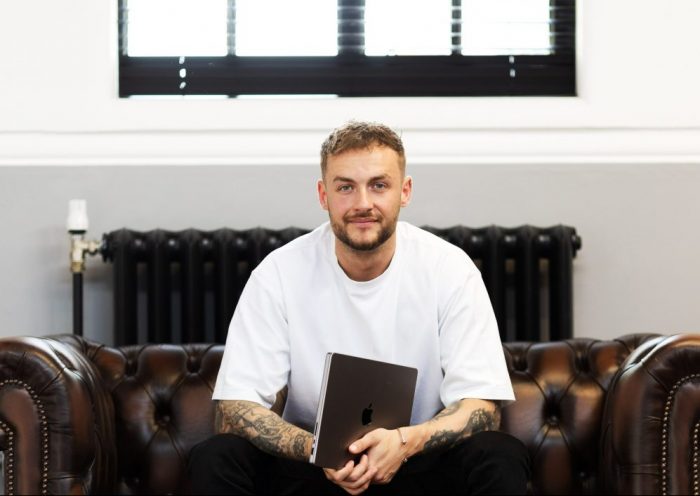 Award-winning entrepreneur joins mmadigital to lead product innovation drive
Erin Short, former Co-Founder and CEO at Avail Technologies and Microsoft featured entrepreneur, has been appointed as Chief Product Officer for mmadigital, customer acquisition specialists for the legal sector.
Short, who was awarded Insider's Young Digital & Tech Professional of the Year in 2020/21, will use his extensive experience in growing scalable start-ups to lead the product design and development process for mmadigital's technology portfolio.
In the newly created position, Short will be the driving force behind mmadigital's ongoing transformation and will be responsible for defining, guiding, and implementing the company's product strategy, with ambitious plans to scale the team and its product innovation capabilities over the next three years. This includes developing mmadigital's product roadmap and implementing best practices across the organisation.
The Manchester-based British army veteran was the youngest person to secure investment by the Northern Powerhouse Investment Fund and Mercia Tech for his work in the logistics industry helping HGV drivers find work during the Covid-19 pandemic. As Co-Founder and CEO of Avail Technologies, the now 28-year-old has helped to revolutionise the way haulage firms recruit drivers for short-term contracts by developing an HGV driver application, referred to as the 'Uber for lorries.'
Prior to this, Short had successfully developed four SaaS businesses across a range of sectors and has worked on a consultancy basis for online used car disruptor, Cinch and AI automation company, Simlifai.
On joining mmadigital, Short says: "This is a terrific opportunity in what is a pivotal point in mmadigital's evolution as it undergoes a major transformation in the tech space. There is so much potential for scaling up the business and I can't wait to lead and drive this change. I'm also excited to be working with such a welcoming, experienced and collaborative group of colleagues, and together we will push the business to the next level."
Dez Derry says: "It's a privilege to have Erin join the mmadigital leadership team. He is an accomplished, growth-minded and results-driven product expert with a track record of taking companies from start-up to scale-up and beyond. His extensive tech know-how coupled with entrepreneurial vision will make a huge impact to the business as we embark on our next phase of growth.
"Erin's experience in identifying opportunities in new and existing markets, and applying new product development methods will bring significant benefits to the solutions mmadigital delivers to our clients in the coming months and years."