April whiplash reforms to go ahead despite still awaiting published rules
mmadigital's Personal Injury Panel remains future proofed as l
awyers, compensators and claimants await publication of April reform ruling by the Ministry of Justice.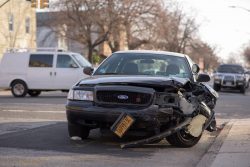 The Civil Liability Act, which is due to be enforced in April 2020, will prevent firms from recovering legal costs for Road Traffic Accident (RTA) claims under the value of £5,000 and £2,000 for Employer Liability (EL) & Public Liability (PL) claims. From April, claimants will need to report, manage and process these claims themselves without relying on professional legal advice for guidance.
However, as the deadline quickly approaches, the Ministry of Justice (MoJ) who continue to insist things are on track, have yet to announce any rules. Tensions are beginning to arise as lawyers, associations and charities struggle to plan without clear guidelines to make operational changes or provide advice for claimants. Gordon Dalyell, president of the Association of Personal Injury Lawyers, said: "How can we possibly tell lawyers how to get ready when we don't know exactly what they are getting ready for? … This is a complex legal system which is supposed to be used by real injured people who have no legal experience. It is time to stop, reassess where we are, and take the time to get this right."
Matthew Maxwell Scott, executive director of the Association of Consumer Support Organisations, added: "The MoJ has a seemingly impossible amount to do in a very short period of time. It would be better for all to get this done right rather than right now."
The accompanying portal created by the Motor Insurers' Bureau (MIB) which will be open for lawyers and compensators to register on 22nd January 2020, is on track to launch as planned. An MIB spoke person commented, "Feedback from consumer testing so far has been very positive and coupled with insights from accessibility testing, the results are helping us identify areas we can improve ahead of the service launch."
However, there are concerns from associations such as and APIL, that the portal will be unable to cope when complications arise. Addressing the Financial Times, Gordon Dalyell president of APIL, insisted that a delay should be made to ensure that the portal is completed properly.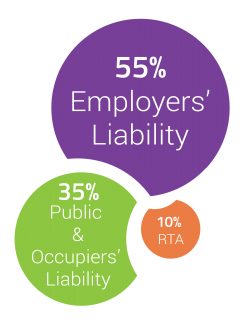 To combat the challenges of the PI reforms, our personal injury panel has been future proofed to focus on high-value enquiries. 90% of our leads are non RTA with 55% being EL which we delivered consistently to our panel members throughout 2019. Over the past year we have made large investments into new technology such as Natterbox, new talent and advertisement campaigns to secure our position as a leading provider of pre-qualified personal injury enquiries in the UK. For 2020, we will be investing £10 million into new multi-channel ad campaigns for our consumer brands 'The Compensation Experts' and 'The Medical Negligence Experts'.
Dez Derry, mmadigital CEO comments; "As we all wait for the rules to be announced for April's reforms, at mmadigital we refuse to stand still and have ensured our panel members continue to receive a regular supply of high quality, vetted leads; focusing on employer liability and reducing the amount of RTA enquiries supplied. We will continue to support personal injury law firms and claimants' access to justice."
Book your free demo today to find out how we can assist with your customer acquisition strategy today by calling 0161 452 0311 or submitting a demo request – click here.