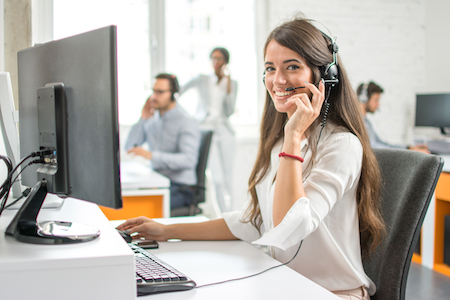 Another Six Figure Investment As mmadigital Grows Market Share With New Dialler
At mmadigital, we are always looking for the latest technology to make us an even better and more efficient business. One of the ways we do this is through our use of contact centre solutions. We have been looking across the market for the most efficient dialler for our contact centre agents to use, and our old dialler was sufficient upon introduction in 2019.
However, as our contact centre has doubled in size since then, we started a search for a progressive and ever-evolving telephony platform. This was not only to best support our contact centre staff in training and development, but to drive efficiencies to ensure our panel of solicitors firms get the best quality leads and our claimants get a more smooth experience when engaging with us.
The Benefits of Our New Dialler
The ConnexOne dialler that we are now using is more efficient than our old systems, it uses a progressive dialler. This means it searches for available agents and dials one call per ready agent in the background. This helps with efficiency and consistency. It also provides us with the potential to reach more clients than ever before, as calls only connect to agents when they are answered. This, in turn, means our agents are spending time on calls that matter rather than voicemail.
The dialler also uses smarter dialling. It will allow us to reach out to new customers as soon as we can, and it will also allow us to set rules to still attempt to dial the older enquiries. This is useful as it means we are utilising our enquiries and maximising our opportunities to connect to our customers. this smarter dialling will also allow us to transfer calls to our panel of legal firms more smoothly, as there is a built-in telephone directory. This will help keep our customers engaged and make our transfer process better.
There are also features on there that give agents a more engaging user experience. This, in turn, will help with our customer service aspect, as the agents will be more engaged and will therefore be able to help more customers. We also have a live call listening function, which again allows us to maximise customer service and transfer more cases. It also ensures we are doing the most for our customers and panel of legal firms with every contact.
Improvements In The Way We Dial
The new system has already shown to have improved the way we dial, with one of our contact centre team saying "I've only been on it 2 hours so far but I'd say it is really efficient and time saving from what I've seen."
We have no doubt that this new dialler will improve our customer journey. This will also improve our contact with our panel of legal firms, and make the whole process much smoother.
How This Can Help Your Law Firm
Ultimately, here at mmadigital, our focus is delivering the highest number of the best quality cases we can. We use a robust screening system to ensure we are sending over the right cases. So why not join us? Contact us today to arrange a free demonstration of our lead generation platform, and see how our use of the most efficient technology can also help you.